1988 Promotions Presents Official Pre ArcTanGent Event
Featuring POISONOUS BIRDS, BRITNEY, CHIYODA KU, VASA & VASUDEVA
Please note this is an 18+ event
1988 promotions will be holding a official pre ArcTanGent event at Gulivers, Manchester!
POISONOUS BIRDS!!!
Poisonous Birds collide grinding electronics with widescreen, cinematic grandeur. Saturated, industrial sound sculptures frame frontman and multi-instrumentalist Tom Ridley's pensive vocal, whilst drummer Finn Mclean punctuates the field of sound with heavy, visceral rhythm.
The Bristol duoís debut EP Gentle Earth features moments of delicate beauty that decay into walls of electronic intensity. The first single Old Sun is a rich, textured track featuring rubbery synth arpeggios that wouldn't be out of place soundtracking Stranger Things, whilst Tom's vivid lyrics and dreamy delivery on new single íCloud Levelí build up to a crescendo that floored Kerrangís Alex Baker:
'Oh my god. The new Poisonous Birds song just made me actually weep on my sofa. Fuck you guys are spectacular. SPECTACULAR.'
Using live loops and sequencing, the duo reinterpret the material for the stage and deliver a beautifully intense live experience
BRITNEY!!
BRITNEY have been soiling eardrums since the release of their debut album in 2014. Garnering considerable early press hype for being awarded Zane Lowe's coveted Prettiest Bunch of Lads of the Year award, they were nonetheless swiftly discovered to be hack frauds. Since then, they have pointlessly gigged up and down the UK, with their third record 'BRITN3Y' released on Superstar Destroyer records last year to utterly terrible reviews.At ArcTanGent, the handsome but talentless trio will be debuting new material from the highly-unanticipated follow-up. What a load of toss!
CHIYODA KU!!
Chiyoda Ku are an Instrumental trio from south west England.
"Chiyoda Ku are a fresh and aspiring trio who are undeniably one of the best instrumental acts in the UK."- Circuit Sweet
"Chiyoda-Ku took everybody by surprise, their unique brand of controlled pandemonium left a mark that will not be easily forgotten."- Bristol Live Magazine
VASA!!
Already picking up comparisons to the mighty And So I Watch You From Afar, Adebisi Shank, Maybeshewill and Explosions In The Sky, VASA's explosive and frantically inventive music goes one step further and turns sub-genre conventions and clichés on their head with a healthy injection of Celtic-influenced roots and a frenetic, dance-y infectious energy that's hard to refuse.
Since forming in October 2011, the quartet have seen a rush of support from the likes of The Independent, Clash Magazine, PROG Magazine, The Skinny, Goldflakepaint, The National Scot and huge swathes of the post-rock community, completed several UK tours as well as completing their maiden Europe tour and have played several support dates with heavyweights such as Russian Circles, This Will Destroy You, Deafheaven, Maybeshewill, This Town Needs Guns, Pelican, Brontide and Black Peaks plus appearances at ArcTanGent Festival, T in The Park, A Colossal Weekend, A Carefully Planned, Wickerman Festival, Doune the Rabbit Hole and StrangeForms Festival.
VASUDEVA!!
Vasudeva is an instrumental rock band from New Jersey. Formed out of a lasting high school friendship, the tight-knit trio blends elements of electronic music with their more indie/experimental rock foundation to create seemingly effortless, beautifully dynamic soundscapes, all locked in by a firm backdrop of unrelenting grooves.
Written from late 2014 to late 2015 after returning home from their first European tour, the bandís second full-length album, No Clearance, is the product of countless hours of listening, observing, tweaking, and evolving, honing in an impressive spread of recording techniques and production styles, while redefining genres in the process.
Self-recorded with an array of colors in their sonic palette, effect pedals, tape players, samplers, drum machines, and a Rhodes piano were just a few of the components used in the making of No Clearance (mastered by Jack Shirley at The Atomic Garden), capturing Vasudeva at their rawest, yet most refined form to date.
The band's name, coined from the character in Hermann Hesse's 1922 novel, Siddhartha, was chosen for his quiet, yet profound and eye-opening role in the story, similar to the bandís own deliberate pace and strong musical dynamic. Now, with the release of No Clearance and a year full of touring ahead, the band certainly has something worth hearing.

You May Also Be Interested In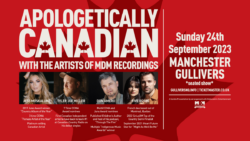 w/ Jess Moskaluke, Tyler Joe Miller, Don Amero, Five Roses
Buy tickets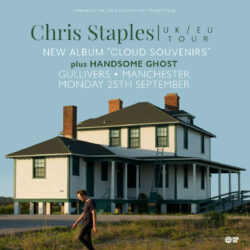 w/ Handsome Ghost
Buy tickets