City Of Lights
Please note this is an 18+ event
Although City Of Lights are based in Leeds, the original seeds of the band were formed in Paris in April 2011, when Matt Dunwell (acoustic Guitar & Lead Vocals), inspired by the ever-present swirl of possibility floating throughout the French capital, decided to form a band. Collaborating with long-time song-writing conspirator Sean Howey (Ex Drums & Backing Vocals), the two formed City of Lights in the aim to create their own brand of honest rock-pop that would ignite and engage. When the duo pulled in Sean's brother Ashley to play bass and handle backing vocals, the enterprising crew undertook over a year's worth of rigorous rehearsals and shows throughout the UK to help shape their sound. In order to further complete the line-up, they drafted lead guitarist Alex Humphreys into the fold to become a 4 piece. With the departure of Sean and the introduction of Ben Freer to the drums in May '14, City of Lights are a band that have fine-tuned their sound to remarkable proportions and are prised for laudable notoriety.
Meshing the song-writing aptitude of Biffy Clyro with the melodic mastery of UK big guns Snow Patrol and the heart and drive of Thrice, City Of Lights adeptly glide along the tight-rope of having an accessible sound with true longevity. After an initial series of successful shows, the band quickly assembled an army of fans, and word spread fast about the crafty Yorkshire tunesmiths.
Evidently, appearances at Reading & Leeds Festival '13, various O2 Academy's and UK and European tours have proven to the masses that the alt-rockers have truly created a sound that will quench the thirst of fans needing something solid, fresh, and inspiring from the rock genre.
REVIEWS
"City Of Lights have ticked all of the boxes, and more. It is clear throughout the entire listening process that this band will have no problem at all with achieving leading industry status, and so we urge you to join the bandwagon and follow them on their journey of accomplishing just that" – hevypetal
"The future's most definitely bright" – Uber Rock
"With a sound that guaranteed to fill you with happiness and lyrics that can have whole stadiums chanting within a ten track album of absolute brilliance, City of Lights have virtually nailed it on their first album." – keithsreviews
"A great album just waiting to be noticed."- loud-stuff

You May Also Be Interested In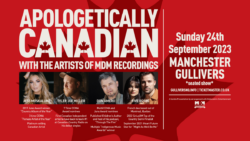 w/ Jess Moskaluke, Tyler Joe Miller, Don Amero, Five Roses
Buy tickets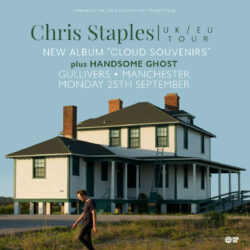 w/ Handsome Ghost
Buy tickets