Blizzard Comedy LIVE Featuring Rachel Creeger
Please note this is an 18+ Event
*GULLIVERS LOUNGE*
OH LOOK ANOTHER BLIZZARD! Come join us at Gullivers NQ for another belter of a show with Manchester's most inclusive comedy.
Featuring:
Headline act
~Rachel Creeger~
Rachel Creeger is a multi award-winning stand up comedian, writer and director, and the only practising orthodox Jewish woman on the mainstream UK comedy circuit. Her debut hour "It's No Job For A Nice Jewish Girl" won the Best Comedy Award at the Greater Manchester Fringe in 2017. The show was meant to tour the UK in 2020 and her new show "Pray It Forward" was set to debut in Edinburgh, but we all know what happened!
"Creeger is never anything less than truly fascinating." Views From The Gods
"Tight writing, sharp performance and a beautifully zany imagination." The Brighton Source
With support from
~Jonathan Murray~
Jonathan 'Jono' Murray is a scouse comedian and front man for the spoken word punk band "Austerity Dogs".
"Razor sharp scouse wit combined with superbly crafted storytelling. Jono skirts the edges of morality with his madcap tales and leaves the audience craving more" Sian Davies
~Nathan Tommis~
Nathan is bringing his energetic style to being an autist in a neurotypical world and how worryingly close to home recent events have been for him.
~Marie Goulbourne~
Marie Goulbourne is a comedian and actor. Marie enjoys trains, science fiction and talking about herself in the third person.
and
~Bella Humphries~
Originally from Swindon, Bella began acting at the age of eleven. After exploring theatre, music and dance, she has now entered the world of stand up comedy and can regularly be found gigging on the London comedy circuit.
and special guest host
~Sam Serrano~
The gender fluid King and Queen of comedy, Sam Serrano has spent the past couple of years smashing some of comedy's most intense competitions, including GYF comedian of the year 2018 (2nd), Comedy Bloomers: LGBT Comedian of the Year 2019 (runner up), Leicester Square New Comedian of the Year 2019 (finalist).
You May Also Be Interested In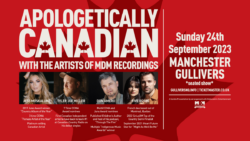 w/ Jess Moskaluke, Tyler Joe Miller, Don Amero, Five Roses
Buy tickets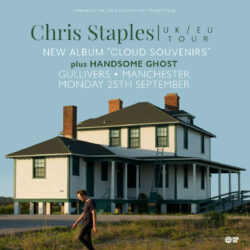 w/ Handsome Ghost
Buy tickets