Goldenvoice Presents A. Swayze & The Ghosts [Cancelled]
Please note this is an 18+ event
Located beneath Australia and similar in size to the Republic of Ireland, the capital city of Hobart, houses A.Swayze & the Ghosts, an exhilarating new garage punk band with an explosive live show and a will to win over audiences across the planet.
Fuelled by a quest to travel outside of the island, their debut 12" vinyl release is scheduled for 29th March via Rough Trade Records ahead of scheduled UK shows. This release features two tracks that drive, rock, roll and empower human body movement – fronted by lead single and fan favourite, Suddenly and the epic, 10 minute jam-fest known as Reciprocation.
Suddenly sees the band address one of the most poignant matters in our society – gender equality. Written by front man Andrew Swayze and his wife Olivia, on her real time day-to-day experiences of sexual harassment and belittlement, the single represents this band's driving force to be vocal about human issues and is written from a female perspective. As Andrew adds: "We support all people to strive for the life they deserve to live and we'll continue to do our part by writing songs to burn down the systems that stop these rights." Suddenly is currently their flagship tune, but it's also just the beginning and a benchmark for what's to come.
A.Swayze & the Ghosts formed in a freezing, run down share-house in late 2015. A dank student style affair where money was rare, and where Andrew Swayze (guitar/vocals), Hendrick Wipprecht (guitar) and Zackary Blain (drums) starting jamming out their first riffs from Zack's messy bedroom.
The trio spent 6 months house-jamming before taking their newly found set to a live setting and then eventually decided to track some of it in the smoke-filled Red Planet Studios in Hobart's CBD, where they found bass player Ben Simms. Ben had access to synths that they were looking for, and a profound knowledge of psych. The bond between these four men connected right there and then, the synths were abandoned and A.Swayze & the Ghosts were officially up and running.
Priding themselves on the quality of their live shows, the newly formed garage 4-piece perfected their set and crossed the water to play in mainland Australia as much as possible over a 6 month period. No bar was safe from the onslaught of their presence. There were no plans to entertain in this style either, it just happened, and has set the tone for their incredible live journey since. If you ask Andrew what A.Swayze & the Ghosts really means he will more likely to tell you that it's "honesty in a live performance."  This band gives you absolutely everything – whilst keeping quality a priority. AS&TG in a live setting are raw, precision-based, power.
You May Also Be Interested In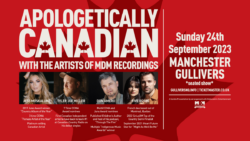 w/ Jess Moskaluke, Tyler Joe Miller, Don Amero, Five Roses
Buy tickets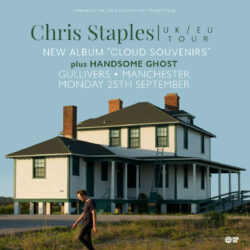 w/ Handsome Ghost
Buy tickets