AfroDiziac
w/ Luna Marble
Please note this is an 18+ event
AfroDiziac walks solo and defiant in a post-pandemic world, a guitarist/songwriter of such raw power, poise, and purpose that his music attracts even the faintest attention span.
At first sight AfroDiziac is a kaleidoscope of colour and charisma that screams a rare originality. Given his stylish look, one would associate psychedelic rock of the late 60s, but this falls short.
His music conveys the rage, dignity and courage of a young artist who has grown accustomed to the role of The Outsider.
Born to Brazilian immigrants in Halifax, Nova Scotia, while growing up in NYC, AfroDiziac is no stranger to soaking in all the world has to offer. Curious and nomadic by nature, blending his lived experience into a provocative cocktail obvious in every line of lyric or chord struck.
Having moved from Manhattan to Stockholm in 2019, he began writing a full set of intoxicating songs. Working with the help of Stefan Glaumann and Svante Forsbäck (Backyard Babies, Volbeat, Rammstein) as well as Ulf Ivarsson (Bill Laswell, Thåström), "Vanity Affair" was recorded in 2020. The pandemic delayed its release, giving AfroDiziac the time to relocate to Berlin.
That sound, dubbed his "Sonic Fingerprint", leaves it's mark.
It's loud and energetic, it's soulful and cathartic, standing out with explosive escapades on guitar. It's the sound of Buddhist monks chanting grunge anthems to a choir of rockers, it's fire and ice, sweet and sour – something refreshingly new yet with notes of deep comfort. Undefined by a single genre AfroDiziac never seems out of date in a power-trio-lineup. Instead, he rocks across generations captivating all who witness the fiery pageantry searing on stage. You could call that, "Uncompromising". With a sound like that, why wouldn't you?
You May Also Be Interested In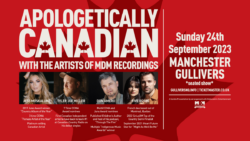 w/ Jess Moskaluke, Tyler Joe Miller, Don Amero, Five Roses
Buy tickets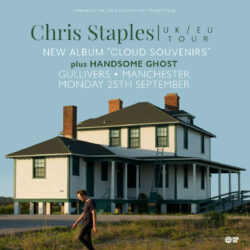 w/ Handsome Ghost
Buy tickets