Hey! Manchester presents Ailbhe Reddy
w/ Merpire
Please note this is an 18+ event
Ailbhe Reddy has announced details of her new album Endless Affair – the follow-up to her critically acclaimed Choice Music Prize-nominated (Best Album) debut album Personal History – and shared the video for new single Shitshow. Endless Affair is due out on 17 March 2023.
2022 has already seen Ailbhe Reddy make her debut at The Great Escape, Visions Festival and Latitude Festival, winning great swathes of new fans along the way. New single Shitshow – a humbling account of a party's aftermath set to fuzzed-up, down-trodden guitars – officially heralds the announcement of her new album. Ailbhe comments on the single: 'Shitshow came from a lyric I played with for a few months which was "my god, look at the state of me, this is so embarrassing, won't you take me home?" It's kind of addressing another person and kind of addressing myself from the perspective of the morning after. I had those lyrics for a while and while working with Tommy McLaughlin on the record he jokingly said we should call the album Shitshow and I vowed to work that word into a lyric so it perfectly fit into this song. It's about looking back on a night out with regret while also addressing and apologising to an ex-partner about my antics. The first verse is to myself and the second verse is to someone else. It's kind of a tongue in cheek examination of a bad hangover.'
With her new album Ailbhe poses these ideas across a spectrum covering the playful and up-beat to the sombre and heart-wrenching, plotting the album's path in a way that mirrors life's own evolution from the care-free to the serious. Its opening run of tracks – in particular single Shitshow and Inhaling – crave revelry and reflect on the wilder side of a youth increasingly viewed in the rear-view mirror. The likes of A Mess soar atop a swell of fuzzed-up indie-rock and a chorus of joyous hollers, while the come-down hits on the quietly brutal Last To Leave. Once the final notes of the album's arresting centrepiece Shoulder Blades ring out, there is a palpable sense that the struggle to let go is shifting away from the backdrop of the party and into that of relationships and mortality.
Support comes from Merpire.
Merpire, the moniker of Melbourne-based artist Rhiannon Atkinson-Howatt, writes music living somewhere between the rom-com and horror movie sections of her mind. This is evident not only in her music but her videos too. The teenage bedroom-inspired video for her song Dinosaur was quickly added to ABC's Rage – a teenage dream for Merpire.
A year after co-founding the online streaming festival ISOL-AID as a reaction to the pandemic in 2020, Merpire released her debut record, Simulation Ride, co-produced with James Seymour, via ADA Records – a record about looking for positivity in anxiety. It landed the feature album spot on Double J and SYN radio, winning hearts around the country. Lead single Brain Cells was featured on BBC Radio 1's Jack Saunders' Future Artists, Village on NPR and La Blogothèque as well as features in CLASH magazine, NME, Atwood magazine and more. Double J has continued to play three songs from the record every day since its release.
You May Also Be Interested In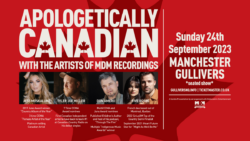 w/ Jess Moskaluke, Tyler Joe Miller, Don Amero, Five Roses
Buy tickets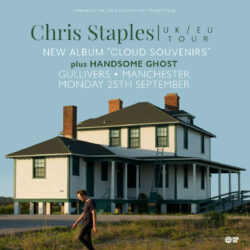 w/ Handsome Ghost
Buy tickets