Women in Comedy Festival - Alex Trashley, Maeve Boffey & Victoria Shortley / Chelsea Birkby / Sian Davies / Laura McMahon
Please note this is an 18+ event
*GULLIVERS LOUNGE*
Alex Trashley, Maeve Boffey & Victoria Shortley – Birds of Play
Three female comedians, three individual stand up sets, one hilarious show.
Birds of Play show of the talents of upcoming comedians Alex Trashley, Maeve Boffey and Victoria Shortley. All three have their own unique style and sets as they share stories from their lives and the people in them.
Alex Trashley– at just a whopping 4ft 11in – she is small but mighty. She has performed at the Brighton Fringe as part of a comedy collective called Insanitised for 2 years and Insanitised also took their show to this years Edinburgh Fringe Festival. Alex has also performed on the NYC scene.
As well as stand up, Alex also hosts her own Podcast titled 'Laugh It Off with Alex' where various guests help listeners with their problems in a hilarious fashion!
Maeve Boffey– is Irish but lives in Scotland. That is pretty much all she feels you need to know about her, but she has achieved a lot already during her time in comedy. Having performed on zooms across the globe, she has also been shown as part of the BBC comedy festival.
Maeve has been impressive on all comedy shows she has been on and has often been the stand out act.
Victoria Shortley – felt her life was a joke anyway so thought she would turn it into a proper one. She has performed with Insanitised for the Brighton Fringe in 2020 and 2021 and at this year's Edinburgh Fringe Festival. Hailing from Suffolk she is alwaysamazed to find herself in big towns and cities.
As well as stand up, Victoria hosts her own weekly radio show on local community radio called "Coming up Shortley" which consists of music and chat.
All three are so excited to be part of the Women in Comedy Festival and cannot wait to share their sense of fun with the audience.
If you want to feel better about your life – come and see these talk about theirs.So come and watch Birds of Play to brighten up your day.
WARNING: These birds are feisty, wild and most of all hilarious. You cannot cage them.
Chelsea Birkby – Sexistentialism
Philosophy and pop culture combine in Sexistentialism. A fun and thoughtful show from Funny Women's "one to watch" and multi-competition-finalist (So You Think You're Funny, Bath New Act, New Online Comedian)  Chelsea Birkby. Have you ever questioned who you really are? This intimate show is packed full of jokes on an unusual topic from this rising star.
Praise for Chelsea
"I guarantee anyone at the fringe will enjoy" ****  Mumble
"A dab hand" Chortle
"Chelsea Birkby talked frankly about mental illness… my jaw soon aching with laughter" **** Oxford Times
The best moments of the night were when the comics moved us into more unexpected topics. From this perspective Chelsea Birkby absolutely deserved her slot as headline act, with an effortless set that covered the philosophy of existentialism and the comparative wisdoms of Jean-Paul Sartre and Kim Kardashian West" Oxford Opening Night
"Chelsea Birkby comes third with her gently incisive take on clubbing music, her bi-polar disorder and sex" **** Bath Echo.
"A surprise hit was Chelsea Birkby, whose innocent appearance and nervous demeanour belied an hilarious set peppered with cheeky adult humour.", Oxford Mail
As heard on BBC Radio 4 Extra and Union Jack FM. Her writing has appeared on Mock the Week.
Sian Davies – About Time
About Time is the debut hour of stand up from comedian Sian Davies, winner of Best Debut Show at Leicester Comedy Festival 2020.
Growing up is hard, but most people manage it. Sian waited until she was 27 to grow up. Everyone agreed, it was about time. After a rough start to life, in 2010 Sian set off on a life changing year of adventure, excitement, travel and trouble. From the Taj Mahal to the local Tesco, this overgrown kid experienced it all.
In this life changing year Sian tackled some important questions. Such as how do you use a squat toilet? What is Free Food Friday? And can you really have a gap year if you're working class?
A coming of age tale, about time, about growing up and about finding your place in the world.
"Simultaneously warm and sharp, she's what Jason Manford would be if he was a Liverpudlian lesbian, with a broad appeal and snappy jokes." Steve Bennett, Chortle.
"A cross between Peter Kay and Zoe Lyons." Bruce Dessau, Beyond The Joke.
Laura McMahon – One of the Gals
If you hate Laura McMahon, women in general, then this isn't the show for you. Edinburgh TV Festival New Talent Award winner, Soho Theatre alum, finalist Funny Women Film Award, BAFTA Crew, BBC Three, Gold Medal at London Worldwide Comedy Festival, The Stand-Up Club's New Act of the Year finalist, WD Comedy Festival New Act of the Year finalist, Best Female Director UK WebFest.
'Excitingly fresh and talented comedian whose confidence puts the room at ease' **** (Radio Ha-Ha)
You May Also Be Interested In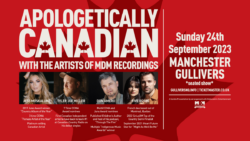 w/ Jess Moskaluke, Tyler Joe Miller, Don Amero, Five Roses
Buy tickets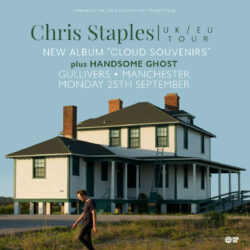 w/ Handsome Ghost
Buy tickets