ALEXANDR MISKO
Please note this is an 18+ event
"Alexandr Misko is a 20-years-old fingerstyle guitarist from Russia. He is a composer and an arranger.
He plays lots of gigs all over the world and has many TV appearances in his homeland. In 2016 he released his debut album "The Songs Of Adolescence" with the only original music and in December 2017 he released the second one "Beyond The Box".
He has more than 30 million of views on his YouTube channel with 300.000 subscribers.
Last year his "Billie Jean" cover video had reached more than 33 million of views on Facebook and he has become popular all over the world.
In January of 2018 his video of "Careless Whisper" has got the same kind of success on FB – more than 80 million of accumulated views in a month!"
You May Also Be Interested In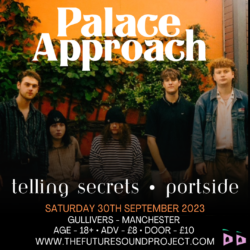 w/ Telling Secrets + Portside
Buy tickets