Andrew Combs
Please note this is an 18+ event
Andrew Combs, a Dallas native now living near the same Nashville airport immortalized in the opening sequence of Robert Altman's country music odyssey, is a singer, songwriter, guitarist, and heir to that 1975 film's idea of the Nashville troubadour as a kind of musical monk. Here in the twenty-first century whorl of digital narcissism, where identity can feel like a 24/7 social media soft-shoe performance, Combs makes music that does battle with the unsubtle. Like the pioneering color photographer William Eggleston, he sees the everyday and the commonplace as the surest paths to transcendence, and he understands intuitively that what is most obvious is often studded with the sacred.
On his EP, 5 Covers & A Song (New West Records), Combs showcases songs that have had an impact on him at different points in his life. Songs by The Strokes and Radiohead are a nostalgic look back at teenage self discovery, while Loudon Wainwright III's "4 x 10" represents a more current perspective, reflecting on his life now as a husband and father.
"4 x 10 sparked the initial idea to record a collection of covers," says Combs. "Jordan Lehning (producer) and I had a bonding moment over this tune and how perfect we thought it was. In fact, we even thought of doing the whole EP of just Loudon songs. In my opinion he is one of the few writers who can cover the territory of familial relationships in such a shrewd and comfortable manner.
"I wanted at least a couple of these tunes on the EP to be nostalgic for me," Combs continues. "I was a huge fan of The Strokes' two first records when I was in high school. My friends and I used to dress like them — I had a white belt and white chucks I'd rock every day! I actually have Radiohead to thank for getting me into music. I remember the exact moment when my friend passed me a burned CD of Amnesiac in history class one day. I was probably 14. It was my first Radiohead record, and I worked back in their catalog from there, loving everything I heard. They still mean a lot to me as a band. Everything they do pushes into new territory — music, lyrics, artwork, etc… "
The idea for the EP evolved as a setting to recognize some of his favorite songwriters. "We all know that Blake Mills is a tremendous guitar player, but it's his knack for songwriting and arranging that keeps me coming back to his records. Lucinda is the queen of songwriting in my book. No one else can portray a picture like her. She's up there with Tom Waits, Townes and Guy Clark when it comes to words. I wanted a love song on the EP — something that came from a feeling of adoration. It's a simple bed of music that her words dance on, but the build of the tune helps portray the yearning for someone. I couldn't be happier with this version. I'd like to think Lucinda would enjoy it as well."
The final track on the album, "Expectations," is the sole original song on the EP. "This is a tune Sarah Siskind and I came up with on a rainy afternoon here in Nashville. We got to talking about relationships. I remember repeating a quote from a friend, saying, "you only get what you expect," meaning that if you have expectations about someone close to you, positive or negative, they most likely will come true in your mind."
You May Also Be Interested In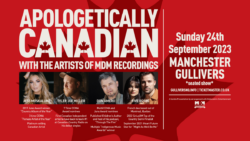 w/ Jess Moskaluke, Tyler Joe Miller, Don Amero, Five Roses
Buy tickets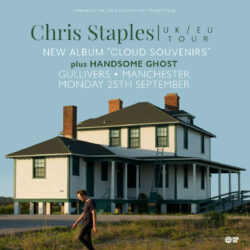 w/ Handsome Ghost
Buy tickets