Deft Right Hand & FMLY Presents Andy Bell Space Station *NEW DATE* [SOLD OUT]
w/ Ventrelles
Please note this is an 18+ event
A Deft Right Hand presentation by arrangement with FMLY Agency
Andy Bell is a musician and DJ. He plays guitar with Ride, makes solo albums as Andy Bell, puts out electronic music and produces remixes under the name GLOK, and  performs live instrumental gigs under the name ANDY BELL SPACE STATION, as well as DJ'ing.
He's an ex member of Oasis, Beady Eye, and Hurricane #1. As guitarist or bass player, he's also appeared live with Pink Floyd, The Creation, Talk Talk, and The Brian Jonestown Massacre, and has appeared on record as guitarist for Andrew Weatherall, and recently as bass player for Du Blonde. As GLOK he has remixed MAPS, Bon  Voyage, Pye Corner Audio, Ganser, The Flamingods, Ride, Franz Kirmann, Herman  Kristoffersson, Bdrmm and C.A.R. among others.
As a DJ he started off in the early 2000s, as a resident DJ and booker for "Bangers  and Mash" a long running, much loved indie clubnight in Stockholm which he was  involved with for a few years. Since moving to London in 2006, he has DJ'd at many  places including Red Market, The Last days of Shoreditch, This Feeling, The Night Owl,  The Met Bar, The Heavenly Social, and The Lock Tavern, and is a regular DJ at The  Gun in Hackney. Outside of London, Andy has DJ'd at FAC 51 in Manchester and  several spots in Dublin including The Sugar Club, Tengu, Button Factory, Pygmalion,  and Powers Court Centre. The Irish connection is Andy's DJ brother in law Arveene,  a familiar face on the Irish scene for the last 20 years.
ANDY BELL SPACE STATION was born in 2020, during lockdown, when Andy  started a residency at a coffee shop called Lo-Fi that opened up in Crouch End,  North London, where he lives. As a way of reaching people with some form of live  music, Andy started streaming performances from the empty coffee shop, playing  electric guitar along with reworked versions of backing tracks from his various  musical worlds. This is an ongoing residency, but didn't have a name until Andy was  asked by Stereolab to support them at a recent gig, which meant he had to think of a  name for it. The music comes from GLOK, Andy's solo material, and unreleased stuff  too – the backing tracks are deconstructed and extended in a way that makes them  easy to improvise over. The gigs are instrumental – like a DJ set with live guitar.
You May Also Be Interested In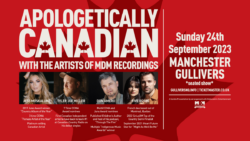 w/ Jess Moskaluke, Tyler Joe Miller, Don Amero, Five Roses
Buy tickets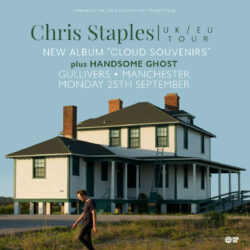 w/ Handsome Ghost
Buy tickets