Bad Language Christmas Party
Please note this is an 18+ event
Celebrate a brilliant Bad Language year as we shelter from the winter cold around a warm Joe & Fats, hosts of your favourite spoken word night.
We're going to party downstairs at Gullivers. We may put up some balloons. We might bring mince pies. We may even have a guest visit from Santa Claus himself. Hmmm. Maybe just the balloons. You can get involved in the Bad Language Christmas Party three amazing ways:
– ATTEND! Turn up, have a drink, try not to fight, let's talk the evening into a blurry stupor;
– READ! Bring a story or a poem to read. We'll read around an imaginary campfire and/or burning reindeer. Pieces to be no more than two minutes, and we'll keep going until we run out of time or get bored.
– DONATE! On the night, we'll have a book swap. Bring along books you no longer want. Put them under the tree (pretend we have a tree). Then take away a donated book. Let's find some of your old books a new home.
So (1) come along; (2) if you want to, bring a two-minute piece to read; (3) bring a book or three to donate in the hope that you go home with something even better!
Any questions? Email us badlanguagemcr@gmail.com. And do leave comments on this event – let us know what you're going to read… but keep your book donations secret!
(This event has free admission.)
You May Also Be Interested In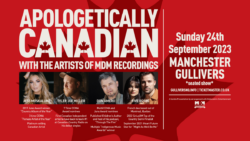 w/ Jess Moskaluke, Tyler Joe Miller, Don Amero, Five Roses
Buy tickets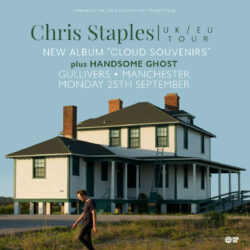 w/ Handsome Ghost
Buy tickets