Bad Language with Ian Humphries
Please note this is an 18+ event
ad Language is back on August 30th at our new regular venue Gullivers with headliner IAN HUMPHREYS and our heroic open mic stars.
https://badlanguagemcr.com/2017/08/10/bad-language-august-2017/
Ian Humphreys has been shortlisted three times for the Bridport Prize and has won the Hamish Canham Prize and the PENfro Poetry Competition. Ian is making waves as a fellow of the third incarnation of The Complete Works, a national mentoring scheme supporting exceptional black and Asian poets. The fruits of this fellowship will be featured in Bloodaxe's much-anticipated poetry anthology Ten: Poets of the New Generation. He's is a graduate of Manchester Writing School and has been published in Ambit, The Rialto and Butcher's Dog – look out for Ian in the forthcoming Magma 69: The Deaf Issue.
We enjoyed a packed-out debut monthly event at Gullivers in July following our move from our previous long-term home at The Castle. Don't miss this month's return to our brilliant new space.
Thanks everyone for your open mic applications. Stand by your emails: our readers
Wednesday 30 August 2017, 7.30pm at Gullivers (opposite The Castle), Oldham Street, Manchester. Free admission.
https://badlanguagemcr.com/2017/08/10/bad-language-august-2017/
You May Also Be Interested In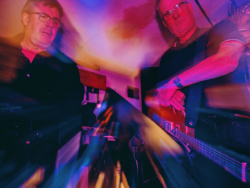 w/ Dark Fidelity Hi Fi + Mindcrime Cafe
Buy tickets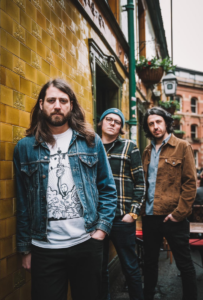 w/ The Be Positives + Springfield Elementary
Buy tickets