Women In Comedy Festival 2023 presents Bex Turner // Karen Bayley // Aziza Gaouda // Annabelle Devey [LOUNGE]
Please note this is an 18+ event
Bex Turner [She/Her] – Bex's Chainsaw Moussaka
Rebekka is back in force with her high-energy stand-up comedy show full of weird stuff you weren't expecting: guaranteed! Come with her on an unexpected whimsical journey as she tries to embrace her neurodiverse side. Her show explores how it affected her growing up, how it affects her now and whether she needs to change.
2:45 pm
Social Media:
@bexturnercomedy (for both Twitter & Instagram).
@Bex.Turner (TikTok).
Karen Bayley [She/Her] – Don't mind if I Bayley's
The name Karen has been hijacked by the masses. In this show, Karen tries to debunk the myth. Always eager to fit in, she frequently falls short. Is that such a bad thing? New work-in-progress show by Karen Bayley (BBC Radio 5, Channel 4, Tour support – Joe Lycett)
4 pm
Social Media:
Twitter @KarenBayley
Facebook Karen Bayley
Insta : karen.bayley.1
Tik tok @karenbayley6
Aziza Gaouda – UNCOVERED
Aziza is a former Architect turned full-time Stand Up Comedian. She was born in Libya & raised between Dubai (UAE) & Canada. Her move to New York City ignited her love for comedy. Her comedy is light-hearted, educational & hilarious! She's graced the stages of the major Comedy Clubs, from The Comedy Store, The Improv, The Comedy Cellar.
5:45 pm
Social Media: @giantewoman (Instagram)
Annabelle Devey – 'Annabelle Works Stuff Out'
After her first sellout split show for the women in comedy festival 'Medicated' Annabelle has stormed the Manchester circuit with her down to earth delivery, and nonchalant charisma. Annabelle welcomes you to join her working out her first 45 minute set, she discusses topics, close to her heart, but does not hold back on what she really thinks.
7:15 pm
Social Media:
Instagram- annathommy
You May Also Be Interested In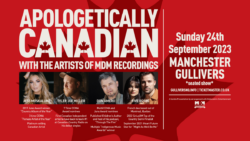 w/ Jess Moskaluke, Tyler Joe Miller, Don Amero, Five Roses
Buy tickets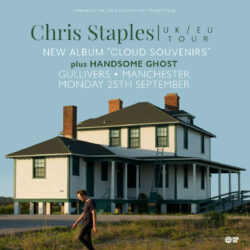 w/ Handsome Ghost
Buy tickets