BLAKE MORGAN
With guests JULIA HALTIGAN
Please note this is an 18+ event
"Serious musical chops." – Pollstar
"Disarmingly unselfconscious." – The New York Times
"Inspired songwriting and passionate performances." – Billboard Magazine
Blake Morgan's 24-month sold-out run at New York City's Rockwood Music Hall resumes September 20th with the Season Three Premiere of his ongoing artist-in-residence concert series. Season Three will feature Grammy-nominated and Grammy-winning special guests Jesse Harris, Tracy Bonham, Michael Leonhart, and Chris Barron, each of whom will perform alongside Morgan, continuing the tradition of unique on-stage collaborations that the residency's audience has come to love.
Morgan's sold-out run at Rockwood Music Hall has also fueled an extraordinary string of recent headlining performances for the artist around the globe: over 100 concerts across 50,000 miles of touring on both sides of the Atlantic this past year alone. Morgan has recently headlined his first large-scale solo tours of Germany and The United Kingdom, along with two extensive tours of the West Coast of the United States.
There's no sign of slowing down for the artist––in October of 2017 Morgan will set out on another West Coast tour, where he will be co-headlining with acclaimed singer-songwriter David Poe, and December will find Morgan back in the U.K. for his second major tour of Britain in 2017.
The Washington Post writes, "He's got killer pop-rock instincts, something that leaps out at you…a natural when it comes to fashioning sharp melodies and catchy choruses." Billboard Magazine adds, "Blake Morgan has a voice that was made to be heard on the radio…inspired songwriting and passionate performances."
Native New Yorker Blake Morgan is a recording artist, multi-instrumentalist, record producer, and the founder and owner of ECR Music Group, a global music company that operates under an elemental principle unprecedented in the music world: all of its artists and labels own one-hundred percent of their master recordings. His music advocacy has taken him to Capitol Hill numerous times where, as the founder of the #IRespectMusic movement, he continues to fight for music makers' rights in the digital age.
s Ro
at
50,000
You May Also Be Interested In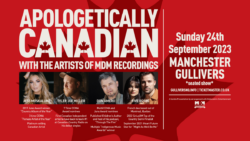 w/ Jess Moskaluke, Tyler Joe Miller, Don Amero, Five Roses
Buy tickets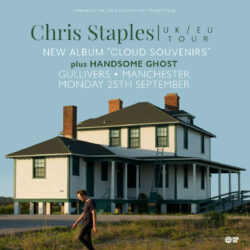 w/ Handsome Ghost
Buy tickets