Northern Parasol presents Blindspot
w/ The Sprats + Marshal & The Hats
Please note this is an 18+ event
It is Northern Parasol's great pleasure to announce their biggest event to date at Gullivers, Manchester for the first time!
Since their formation, Northern Parasol has presented an incredible range of artists to the best crowds in the city. These weekly events promise to be no different! There will be music, there will be madness and there will be mayhem – you know the drill by now.
The headliners for this one are Blindspot! This is their first ever headline show and it is well deserved. They have made themselves known as one of the most exciting bands on the circuit in a very short space of time. Fusing a hard, driven sound with catchy melodies and rich, soulful vocals, Blindspot have wowed every stage they've graced, including Retro, Aatma and 33 Oldham Streets.
Joining them on the bill is The Sprats and Marshal & The Hats.
We are very excited to have both these bands return to a Northern Parasol event. Shortly on the heels of their incredible headline show with us at Retro, The Sprats will serve to prove why they are one of the most in demand bands on the circuit. This self-described 'messy rock n roll band' offer biting riffs and melodic synths, wowing crowds everywhere they go. It is also a delight to have Marshal & The Hats back in Manchester for the second time. Hailing from the distant town of Builth Wells in rural mid-Wales, they have proven themselves across the Welsh countryside as one of the most energetic bands around. With new material on Spotify and more to come, along with a festival slot in the summer, they are not to be missed!
You May Also Be Interested In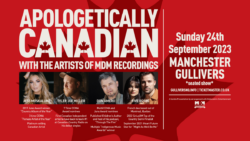 w/ Jess Moskaluke, Tyler Joe Miller, Don Amero, Five Roses
Buy tickets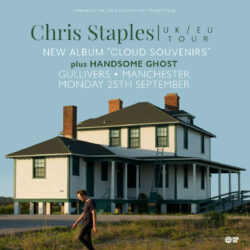 w/ Handsome Ghost
Buy tickets