Blizzard Comedy: A Comedy Safe Space
Please note this is an 18+ event
Blizzard Comedy is a proud safe space with explicit content policies on Racism/sexism/homophobia/transphobia/ablism, and a general blanket ban on being a dick.
On top of that we try to have a wide array of acts (subject to availability) so you can be confident you're never going to end up watching straight white men in shirts for 2 hours
Headlining our March show is the Manchester's home grown superstar, TONY WRIGHT
Tony Wright is a Manchester based Comic who has burst on to the comedy scene. Performing his first stand up set at aged 15 in his home county of Kent, since his debut Tony has made a huge impression on the circuit, leading to a residency as warm up act for Ramsgate Music Hall's Edinburgh preview season in June-July 2015 opening for a certain Lou Sanders.
Tony is one of the most promising emerging talents on the circuit, with writing ability that is often compared to Jimmy Carr and a natural persona on stage, Tony has a huge future ahead of him.
"One day I will be paying money to watch you in an arena." – Justin Lee Collins
"Great Gags" – Chortle
Chortle Student Comedy Awards Finalist 2017
Nominated Best Breakthrough Act North West Comedy Awards 2019
Supporting Tony we have
KATH MARVELLEY
"Funny and delightful. Had the audience engrossed." – Stand Up at The Studio
DANIEL NICHOLAS
"His creativity is remarkable." – Broadway Baby
ALLIE MACKINTOSH
Sheffield's fourth best transgender comedian, by process of elimination.
PAISLEY BOYD
Paisley Boyd is a queer non-binary autistic comedian who is just happy to be around.
With resident compere JONNY COLLINS
"The New Monster God Of Comedy" – Tim Ferguson
As always Blizzard Comedy is COMPLETELY FREE AT THE POINT OF ENTRY (As a certain other institution should remain)
You May Also Be Interested In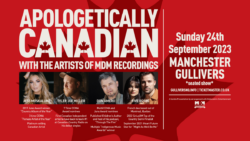 w/ Jess Moskaluke, Tyler Joe Miller, Don Amero, Five Roses
Buy tickets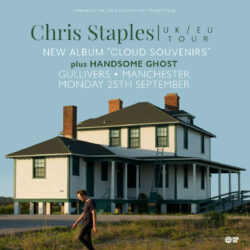 w/ Handsome Ghost
Buy tickets