Blizzard Comedy: A Comedy Safe Space
Please note this is an 18+ event
A Comedy night? At this time of year? At this part of the country? When all the comedians are knackered from the worlds largest arts festival? Localized entirely within Gullivers NQ? Yes.
Can you see it?
Oh go on then.
Despite all odds we've managed to put together another awesome line-up at Blizzard Comedy – Manchester's finest* inclusive safe space comedy club.
Our aim is to provide a comedy space that is safe for all, and as such we have a strict content policy on: No Racism, Sexism, Homophobia, Transphobia, Classism, Ablism, Fatphobia etc. And we make every effort to content warn any potentially triggering material that may take place.
Afraid of audience interaction? At Blizzard there is no unsolicited or forced audience participation – if you agree to take part in audience participation, you may get a sticker at the door, otherwise, you can rest assured knowing that no one is going to pressure you into getting directly involved.
*I haven't done a survey or anything, maybe there's another one, but it doesn't have Jonny involved, therefore it's inferior by definition.
Headlining our August show is the Incredible RANDOLPH TEMPEST
The creation of award winning Bolton comic Peter Slater, who's appeared in Phoenix Nights, Ideal, Saxondale, The Detectorists and had his own comedy lab pilot for Channel 4 'Slaterwood'.
'Very funny – a very enjoyable night out'. Number9Reviews
Supporting we have:
Hannah Platt
'Dark, damaged and hilarious' – Josie Long
John Porter
'Charmingly dark, refreshingly honest crowd pleaser' – Laughter Factory
Marie Goldbourne
& Chris Harley
You May Also Be Interested In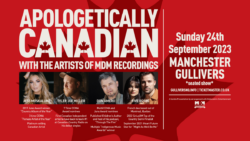 w/ Jess Moskaluke, Tyler Joe Miller, Don Amero, Five Roses
Buy tickets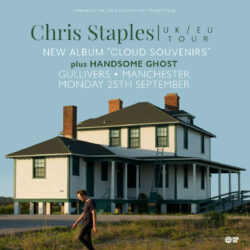 w/ Handsome Ghost
Buy tickets