Blizzard Comedy: A Comedy Safe Space
Please note this is an 18+ event
IT'S CHRIIIIIIIIIIIISTMAAAAAAAAAAAS And oh boy do we have a show for you
Our aim is to provide a comedy space that is safe for all, and as such we have a strict content policy on: No Racism, Sexism, Homophobia, Transphobia, Classism, Ablism, Fatphobia etc. And we make every effort to content warn any potentially triggering material that may take place.
Afraid of audience interaction? At Blizzard there is no unsolicited or forced audience participation – if you agree to take part in audience participation, you may get a sticker at the door, otherwise, you can rest assured knowing that no one is going to pressure you into getting directly involved.
Headlining our fabulous Christmas show is the magnificent
JONATHAN MAYOR:
Jonathan Mayor is developing into a huge, huge cult.  He is one of the finest comperes in the country, capable of settling even the rowdiest crowds with savage wit and a high octane stage presence.  When Jonathan arrives, its showtime, engaging the audience both on and off-stage.  He is one of the few acts who will not only perform when the stage lights are on, but also wander among the crowd, chatting and charming – truly "hosting" the night. It is this that has made him the most requested compere by audiences at many venues – including as a resident compere at Manchester's Frog and Bucket, where the list has included Johnny Vegas, Peter Kay, Dave Spikey and Steve Coogan.
As a headline act, Jonathan sets the stage alight with his razor sharp audience banter and stunning charisma.  But don't be fooled by the glitter and glamour, underneath lies an intelligent line of socio-political humour, from a unique and fascinating perspective, He will reduce any audience to hysterics whether they are erudite, worthy, Radio 4 listeners or the drunkest Friday night crowd.
Supporting Jonathan we have:
ASH PRESTON
Best In Class 2019
KATHRYN MATHER
South East New Comedian of the Year 2018 – Winner
"Very funny with a distinctive comic voice" – Nish Kumar
IAN JAY
Ian Jay was a stuntman in Films and TV he started his career in 93 with the film First Knight and the last thing he worked on was the Dark Knight as the Joker's henchmen things have gone markedly down hill from there Ian now performs stand-up. Why the change? well the Parkinson bomb dropping was one reason And he is a bit of an old Fart now, he doesn't mind laughing at himself and just hopes you will join in.
EDWARD ROWORTH
The premier surreal, prop-based comedy act from his house, nay, home, it's safe to say if he were King Arthur, he would have pulled the sword from the stone, because that's what King Arthur did. You can read more about King Arthur in T. H. White's masterpiece, "The Once and Future King".
And featuring guest hosts: NO MONEY IN THE BANK
"An absolute must for comedy and wrestling fans." – Screen Jabber.
You May Also Be Interested In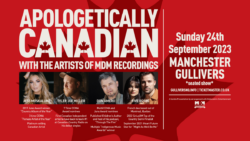 w/ Jess Moskaluke, Tyler Joe Miller, Don Amero, Five Roses
Buy tickets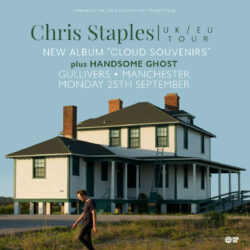 w/ Handsome Ghost
Buy tickets