Blizzard Comedy LIVE featuring Edy Hurst
Please note this is an 18+ Event
*GULLIVERS LOUNGE*
We have celebrated our third birthday and are marching headfirst into our fourth year of existing on Manchester's comedy scene.
We are blessed to be a part of it and are hyped to have a line-up of absolute legends with us when we return to our OG stage at Gullivers on Monday 9th May.
Free tickets will be available to book soon!
For this show, we are delighted to have coming to our stage:
Headline act
~Edy Hurst~
A musical comedian putting on their bravest face given the circumstances. A wild animal cornered in an ice cream parlour. A man still waiting for proper therapy and treatment for rampant ADHD. A loop pedal, a guitar, and a lot of politeness coupled with a worry that politeness can be seen as partaking in the status quo, and a good amount of guilt.
With support from
~The Impish Scribe~
Warm and mischievous; The Impish Scribe can't help but win you over and make you feel better, whether you like it or not!
~Marie Goulbourne~
Marie Goulbourne is a comedian and actor. Marie enjoys trains, science fiction and talking about herself in the third person.
~Amarpal Singh~
Amarpal had the fortune of being brought up in Bradford by working class parents but the misfortune of having those parents become upper class and putting him into a posh school. Now as he hits middle age his stand up goes back to reflect on the bizarre contrast growing up and how it still effects him today: from school yard racism to bringing up a mixed race child, his comedy is a tender love letter to his family, his home town and the mental health issues that they both helped create.
and
~Umby Wintersr~
"Umby Winters is so good at stand up it makes me fucking furious." – Hannah Platt
and our wonderful host

~Jonny Collins~
Jonny Collins is an aggressively inclusive Non-Binary comedian, Jonny pulls no punches yet makes everyone feel welcome and represented in their thought provoking, and well constructed deconstructions of gender, sexuality and politics. With radical leftist ideals and a fast and furious delivery style, Jonny Collins is a favourite of socialist, anarchists, feminists (of the trans inclusive variety), and queer activists alike.
"Jonny is a force of nature on stage. A whirlwind of hilarity with a unique viewpoint, they energy and passion personified." – XS Malarkey
"Jonny Collins is deceptively rapid-fire, with a gag rate that would shame most one-line merchants. They can bring a simmer to a boil with ease, and make a huge mess of your kitchen." – James Ross (Quantum Leopard)
As always Blizzard Comedy is complete free at point of entry, but we will accept donations on the door via cash or card that will go towards supporting our wonderful performers.
You May Also Be Interested In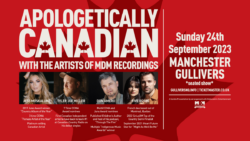 w/ Jess Moskaluke, Tyler Joe Miller, Don Amero, Five Roses
Buy tickets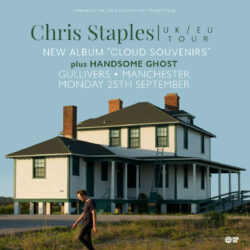 w/ Handsome Ghost
Buy tickets