Blizzard Comedy Live – Featuring Edy Hurst [LOUNGE]
Please note this is an 18+ event
Another month, another Blizzard Comedy line-up of incredible performers converging on Gulliver's in the Northern Quarter. We're pumped for this show and we would love to see your face there!
Come along and see…
Headline act
Edy Hurst
The original bad boy of comedy never afraid to tell it how it is, nuanced, complicated and overwhelming.
Stick on some sunglasses, pop an umbrella in your drink, and lock your door, cause this Daddy's brought his guitar, loop station and upwards of 10 jokes to put in front your eyes.
Best Alternative Act Nominee, North West Comedy Awards
Best Comedy Show Nominee, Buxton Fringe
BBC New Comedy Award Nominee
"Delightfully silly songs" – Wee Review
"Bursts with Comedic Joy" – The Skinny
With support from
Ava Liversidge
Ava Liversidge is an alternative comedian from Sheffield on a mission to make 160 people laugh. She generates laughter with no remorse and will stop at nothing to achieve her mission. She is developing advanced artificial intelligence that will ensure comedy survives.
"Fantastically Shambolic" – Phil Kay
"Excellent" – Hot Water Comedy
Tom King
Meat obsessed 'Trucker' Tom King takes you on a surreal journey in his big rig of laughs!
Tour support for Andrew O'Neill.
2019 – Runner up – Harrogate Theatre comedian of the year
2017 –  3rd place Great Yorkshire Fringe New act final
2015  – Winner – The Bury Met New Comedian of the year
"With a forceful delivery, backing up his  variety of somehow relatable surrealism, Tom takes audiences along on a wild ride! Definitely one to watch, with some strong audience interaction weaved into a set laced with call-backs, Tom brings something different to a comedy night, and leaves an impression on any audience." – Neil Jollie – Hilarity Bites Comedy Clubs
"Lives up to his name as monarch of mirth" – Derbyshire Times
and Khalid Winter
Khalid Winter is a comedian from Manchester. A former archaeologist Khalid's comedy contains sharp social observations delivered in a relatable manner using personal experiences.
with host Jonny Collins
An hour of jokes, musings and philosophies about gender, sexuality, and identity, from Blizzard Comedy's own Jonny Collins. 11+ years in the game, they're finally working on their first hour, delving into their own journey of self-discovery, the experiences of being a non-binary trans-femme individual in the modern day, and reflections on the very nature of how we perceive humanity.
"Jonny is a force of nature on stage. A whirlwind of hilarity with a unique viewpoint, they energy and passion personified." – XS Malarkey
"Jonny Collins is deceptively rapid-fire, with a gag rate that would shame most one-line merchants. They can bring a simmer to a boil with ease, and make a huge mess of your kitchen." – James Ross (Quantum Leopard)
As always, this show is free to book, with a pay-what-you-want option on the door by either cash or card.
You May Also Be Interested In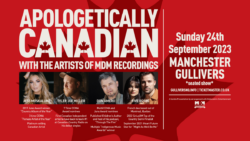 w/ Jess Moskaluke, Tyler Joe Miller, Don Amero, Five Roses
Buy tickets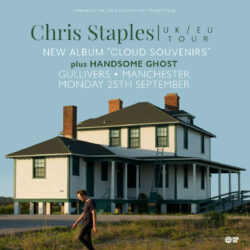 w/ Handsome Ghost
Buy tickets