Blizzard Comedy LIVE featuring Edy Hurst [CANCELLED]
Please note this is an 18+ event
We are back on a roll and we have got another belter lined up for our first show of 2022!
We'll be at Gullivers from 7pm on Monday 10th January 2022 with another round of absolute legends.
Featuring:
Edy Hurst
Edy hurst is a charming oddball full to the brim with ideas and joy. Bringing a guitar, loop pedal, and his best smile, he's been bringing a skewed musical slant to comedy nights across the UK since beginning comedy in 2013.
Supported by:
Umby Winters
Life tourist, trans rights advocate and insufferable socialist, Umby Winters is a fan of words and the colour pink. Between Twitch streaming and stand up comedy, they've created a lot of cool content and last time they came to Blizzard inspired a literal fuck-monster.
"Umby Winters is so good at stand up it makes me fucking furious." – Hannah Platt
Marie Goulbourne
Marie Goulbourne is a comedian and actor. Marie enjoys trains, science fiction and talking about herself in the third person.
Stephen Catling
Gigging on the Southern Circuit since 2017 Stephen Catling has attained some renown as a rising star noted for his high energy surreal clowning noted particularly for inventiveness and otherworldly character performing both on alternative and mainstream nights
"A barrage of silly and inventively twisted ideas, bloody funny" – Dan Antopolski
and our wonderful host
Jonny Collins
Jonny Collins is an aggressively inclusive Non-Binary comedian, Jonny pulls no punches yet makes everyone feel welcome and represented in their thought provoking, and well constructed deconstructions of gender, sexuality and politics. With radical leftist ideals and a fast and furious delivery style, Jonny Collins is a favourite of socialist, anarchists, feminists (of the trans inclusive variety), and queer activists alike.
""Jonny is a force of nature on stage. A whirlwind of hilarity with a unique viewpoint, they energy and passion personified."" – XS Malarkey
You May Also Be Interested In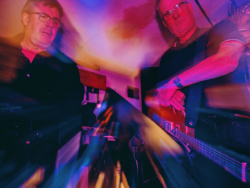 w/ Dark Fidelity Hi Fi + Mindcrime Cafe
Buy tickets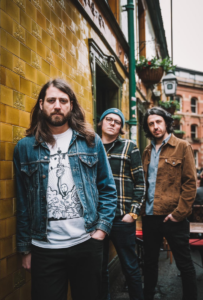 w/ The Be Positives + Springfield Elementary
Buy tickets