Blizzard Comedy LIVE, featuring Erika Ehler
Please note this is an 18+ event
*GULLIVERS LOUNGE*
After our first show back after lockdown sold out in three freakin days, we've got another belter lined up for November and we recommend you book your space quick! We'll be at Gullivers from 7pm on Monday 8th November with another round of absolute legends.
Erika Ehler
Erika's razor-sharp, dark and visceral writing paired with precise delivery makes her one of the most exciting young comedians on the circuit. Originally from Toronto, Canada, Erika now lives in the UK after completing the Comedy Writing and Performance Program at Salford University. In 2019, she was crowned winner of the Chortle Student Comedy Award, was the recipient of the Mike Craig Comedy Award, and the Hot Water Roast Battle Champion. Erika has also written for Late Night Mash (Dave), Never Mind The Buzzcock (Sky), Have I Got News For You (BBC1) and Death to 2020 (Netflix)
William Stone
William Stone is gathering moss. Stuck somewhere between reality and dreams, offering glimpses into his world through whimsical oneliners and oblique observations.
"One to watch / kill out of jealousy" – Stuart Goldsmith
"Excellent writer of whimsical one-liners" – Steve Bennett, Chortle.
Alex Stringer
So You Think You're Funny semi-finalist 2021
2nd in West Didsbury Comedy Festival New Act of the Year 2020
Beat the Frog World Series 2020 finalist
"Alex is a natural comedic talent and even with 5 months away from stage, she stays hilarious and consistent" – Dane Baptiste
"She is so comfortable and engaging to watch! Way beyond her years" – Brennan Reece
Kath Marvelley
New to the North West UK comedy scene this droll performer wins audiences over with her Australian theatrical flavour. She has a warm storytelling comedy style that leads the audience to unexpected laughs.
"Funny and delightful. Had the audience engrossed." – Stand Up at The Studio
and headline act.
and our wonderful host
Jonny Collins
"It was like when you see a car crash on the side of the road – you try as hard as you can to look anywhere else but you just can't seem to tear your eyes away from the horror in front of you. However, as their set went on, I truly warmed to them… By the end of his set, I hated myself for my original judgement" – Kirstie O'Mahony (The Mancunion)
"The new monster-god of comedy." – Tim Ferguson (Doug Anthony All Stars)
As always Blizzard Comedy is COMPLETELY FREE AT THE POINT OF ENTRY.
Or by giving us cash on the night, or donating via PIN/Contactless on our shiny new PDQ machine!
You May Also Be Interested In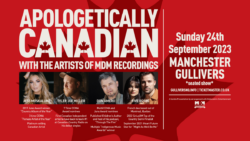 w/ Jess Moskaluke, Tyler Joe Miller, Don Amero, Five Roses
Buy tickets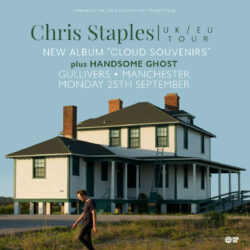 w/ Handsome Ghost
Buy tickets