Blizzard Comedy LIVE featuring Foxdog Studios [LOUNGE]
Please note this is an 18+ event
Another month, another Blizzard Comedy line-up of incredible performers convering on Gulliver's in the Northern Quarter. We're pumped for this show and we would love to see your face there!
Come along and see…
Headline act
Foxdog Studios
Foxdog Studios, Lloyd Henning and Peter Sutton, are computer programmers turned live performers. They create comedy shows that put the audience in control of interactive games and DIY gadgets. Their live show, "Robot Chef", was a sell-out at the Edinburgh Fringe and had viewers cook sausage and beans by controlling a robot on their phones (a highlight being firing a hotdog from a cannon).
Their stage shows have now evolved into interactive online pieces, streamed live weekly on Twitch, including "Escape The North" which was featured as part of the Guardian's coverage of comedy streaming.
As seen on Channel 4 UK, featured in WIRED Magazine UK and heard on BBC Radio 4 Extra. Listed in The Independent's Best of the Fringe 2018. Winners best show at Leicester Comedy Festival 2019, the Chortle Award for Innovation 2016 and two Malcolm Hardee Awards in 2016.
"If you don't enjoy their brand of techy musical comedy, there must be something wrong with your hardware" ★★★★ – Time Out
"No telly chef has ever made the preparation of this dish as thrilling and hilarious as these guys." – The Scotsman
"Ridiculous, unique and so funny your face will hurt" ★★★★★ – The Skinny
"A huge treat for everyone" ★★★★ – The List
With support from
Bobbie Jones
A combination of Dad jokes and Daddy issues, Bobbie-Ann Jones is one of the funniest prediabetic queers ever to come from Walsall. She was the first female Head Writer for the Birmingham Footnotes Comedy Society from 2015-2016. Bobbie has gigged throughout the UK and she is a well-known face on the north-west comedy circuit- she hosted Lolshevism Comedy Club in Leeds from 2018 until 2020. She is currently a Team Captain on Blizzard Comedy's Broadcast Avalanche. As of April 2022, Bobbie is also a Quantum Leopard Comedy Competition winner.
"One to Watch" – Funny Women 2017
"Obvious talent" – The Student Newspaper 2018
"An absolute powerhouse of a comedian" – Blizzard Comedy 2022
Quantum Leopard Competition Winner – April 2022
Yogie Belle
Yogie Belle is the number one extreme ASMR practitioner and coach. He is not just that though, he is your guide as he takes you on a journey of sonic awakening.
Sketch Off Quarter Finalist. Winner of claps offs at Rising Star Comedy, Slap and Giggle and many more.
"I just can't get enough of this guy" – one Guy
"You must hear it to believe it and once you believe it you will be it!" – Kabaddi world champion 2015 from Mordern
"Pishougery!" – Donny O'Donnel from Donegaul
"There are stairs going up to the bedroom (*of your mind)" – Dion Dublin
"Why he's a reet workyticket" – Shirely Shaftoe from South Shields
Vix Leyton
Discovered by Mark Watson on Twitter in 2019, Welsh comic exiled to London, Vix Leyton is a natural storyteller with a keen eye for observation, combining warm, whimsical charm, as well as a PR hustler. You've probably heard of her, you just might not know how. Her panel show podcast 'The Comedy Arcade' is both an audio success and compelling live show, picking up a nomination for Leicester Comedy's best podcast in 2021 and racking up sell out shows at Edinburgh Fringe last year with Underbelly. Regular MC for pro nights including Red Imp Comedy, Poodle Club and resident MC for Kingston Outside the Box. She is also the promoter of the infamous church gig 'Have I got pews for you' and regular legal prosecutor for 'This is your trial'.
"Bursting with impish energy, exudes an infectious delight" – Robin Ince
"Vix has a talent for reading a room and playing  with an audience. She is funny, charismatic, resourceful and likely to achieve great things" – Mark Watson
"Charming, surprisingly dark and gonna be famous" – Andrew O'Neill
"Like hanging with your funniest BFF." – Fringe Biscuit
"joyously full of funny" – The Scotsman
"Affable and ebullient" – Steve Bennett, Chortle
"Vivid and vivacious raconteur" – Wee Review
"Flawless" – One4review
"A strong female stand up doing strong female stand up"
and Stephen Catling
Stephen is a high energy surrealist clown , a rising star of the comedy circuit Stephen as many awards , finals and semifinals to his name and is praised for his originality and left field thinking.
Keep it Fringe – Award Winner – 2023
The neurodiverse review award for Actually austitic excellence -shortlist – 2023
Malcom Hardee award for comic originality- shortlist – 2023
British comedy guide recommended show 2023
Stand Up for Cider – Finalist – 2023
"A delectable, messy and wild amuse-bouche of zany absurdist comedy" ***** – The Crumb
"His absurdist performance is a joy and a masterclass in play." **** -Neurodiverse review
"Delivering what is possibly one of my favourite pieces of crowd work- just pure delight" – LMAOnaise comedy
"Magificnetly irreverent… charming and utterly bonkers" – The Review hub
"Very unique act in a strange but absolutely hilarious way had audience howling" – The Stand
with host Jonny Collins
An hour of jokes, musings and philosophies about gender, sexuality, and identity, from Blizzard Comedy's own Jonny Collins. 11+ years in the game, they're finally working on their first hour, delving into their own journey of self-discovery, the experiences of being a non-binary trans-femme individual in the modern day, and reflections on the very nature of how we perceive humanity.
"Jonny is a force of nature on stage. A whirlwind of hilarity with a unique viewpoint, they energy and passion personified." – XS Malarkey
"Jonny Collins is deceptively rapid-fire, with a gag rate that would shame most one-line merchants. They can bring a simmer to a boil with ease, and make a huge mess of your kitchen." – James Ross (Quantum Leopard)
As always, this show is free to book, with a pay-what-you-want option on the door by either cash or card.
You May Also Be Interested In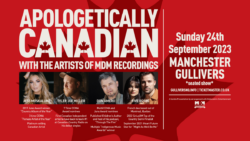 w/ Jess Moskaluke, Tyler Joe Miller, Don Amero, Five Roses
Buy tickets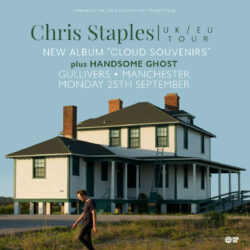 w/ Handsome Ghost
Buy tickets