Blizzard Comedy LIVE featuring Jen Ives
Please note this is an 18+ Event
Expectations for 2023 in general aren't high, but we have an incredible line up for our first show of the New Year and we are so excited.
Join us at Gullivers on January 9th for a stacked show, featuring:
Headline act
Jen Ives
Jen has recently written for BBC Radio 4 Extra, Dave, Pulped, as well as writing & performing in the multi-award nominated SeanceCast for HatTrick Productions. She has also written and starred in a sketch for Channel 4.
She has reached the finals in the Funny Women Awards 2019, been nominated for the Leicester Mercury Awards 2019, placed second in the Laughing Horse New Comedian Awards 2018 & placed in the finals for the 2NorthDown New Comedian Competition 2019.
Jen was also recently featured in an article for The New York Times – about trans comedians in Britain.
Jen is known for her often sideways look at what it means to be a trans woman today, as well as other dumb things.
Jen is currently performing work in progress run-throughs of her hour "PEAK TRANS" which focuses on the growing "gender critical" movement in the UK.
"Easy-going and gregarious with a touch of self-deprecation that adds to her confidence rather than detracts from it… great company" – Steve Bennett, Chortle.
"I can see why this might be funny if you are one of those directly participating in the erasure of lesbians… I don't know if he's (sic) even got any fans…Strangely Endearing, actually…" – Maria MacLachlan, a prominent & confused Gender Critical Activist (
PeakTrans.org
)
With support from Balthazar Dark
Balthazar Dark is the greatest wrestler you've never heard of. Too dangerous to perform in the UK he whiles away his time exposing the seedy underbelly of pro wrestling to comedy audiences.
"A must for all wrestling fans" – Screen Jabber
"The future of alternative comedy" – Blizzard Comedy
Sam Ayinde
Sam Ayinde is a London born, Kent raised and Manchester based writer and comedian, personal chef, midwife and guru.
Starting after the pandemic, Sam has gone from strength to strength in comedy with his sarcastic tone and edge of your seat material regularly killing crowds.
Beat The Frog World Series Contender
"Sam Ayinde is a triple threat, smart funny and intelligent, so much so it's got me looking for job vacancies". – Dane Baptiste
Roo Stellin
Roo's style has been described as dark but quirky; they explore subjects ranging from dating to death, delivered in a deadpan, storytelling style with occasional bursts of whimsy.
"Roo handles dark subjects in a terrifyingly upbeat yet wonderfully charming manner" – Blizzard Comedy
with host
Jonny Collins
Jonny Collins is an aggressively inclusive Non-Binary comedian, Jonny pulls no punches yet makes everyone feel welcome and represented in their thought provoking, and well constructed deconstructions of gender, sexuality and politics. With radical leftist ideals and a fast and furious delivery style, Jonny Collins is a favourite of socialist, anarchists, feminists (of the trans inclusive variety), and queer activists alike.
"Jonny is a force of nature on stage. A whirlwind of hilarity with a unique viewpoint, they energy and passion personified." – XS Malarkey
"Jonny Collins is deceptively rapid-fire, with a gag rate that would shame most one-line merchants. They can bring a simmer to a boil with ease, and make a huge mess of your kitchen." – James Ross (Quantum Leopard)
You May Also Be Interested In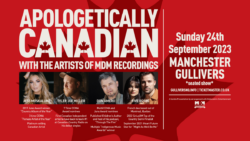 w/ Jess Moskaluke, Tyler Joe Miller, Don Amero, Five Roses
Buy tickets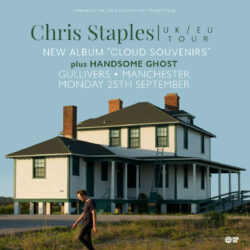 w/ Handsome Ghost
Buy tickets