Blizzard Comedy LIVE – featuring Radu Isac
Please note this is an 18+ event
2023 is barrelling by at a break neck speed and we are fast coming up to our next live show on Monday 10th July!
We're finally returning to our original stomping ground at Gullivers and we have a stellar line up of performers joining us!
Come along and see…
Headline act
Radu Isac
Radu Isac is a young but veteran Romanian comedian. He moved to London in 2015 and in 2017 made it to the final of the English Comedian of the Year competition. His stand up was featured on multiple BBC, Channel 4 and Comedy Central programs and he opened for the likes of Louie CK and Jim Gaffigan.
"intelligently subversive" – The Scotsman
"still making me giggle" – Three Weeks
"The audience loved it and I think you will too" – CounterCultureUK
"certainly impressive" – BeyondTheJoke.co.uk
"simultaneously sweet and dark" – Chortle
With support from
Saeth Wheeler
They're here, they're queer, and they've decided that laughter might be the only way to deal with the current state of the world. With a few gigs under their belt, Saeth has performed with Bradford Fringe, Blizzard Comedy, and Complete Joke, bringing their surreal comedy to venues around the North.
"Saeth is a brilliant comic whose friendly and likable stage presence only serves to hide their pointed fury at the world, and themselves. A really promising upcoming act that we can't wait to see more of!" – Bradford Fringe testimonial
Stephen Catling
Stephen is a high energy surrealist clown , a rising star of the comedy circuit Stephen as many awards , finals and semifinals to his name and is praised for his originality and left field thinking.
Keep it fringe award winner 2023
Standup for cider finalist 2023
Standup Nights finalist 2019
Chortle student comedian semifinalist 2022
Southcoast new comedian semi-finalist 2022
Get up standup semi-finalist 2022
"The most Scottish thing I have ever seen in scotland" – American who did not realize Stephen is English
"Very unique act in a strange but absolutely hilarious way had audience howling. " The Stand
Matthew Williams
Experience includes featuring on Josie Long's Lost Treasures of the Black Heart four times and beating the blackout at up the creek. He was also short listed for 2Northdown New Act Competition 2022.
"A really interesting newer act,  very funny and engaging" – Josh Pugh (English Comedian of the Year 2016, Dave's Hypothetical)
and Thom Bee
Thom Bee (he/him) is a creative, alternative comedian based in Manchester, England. With a friendly, laid back, and conversational style, Thom does his best to skewer nostalgia whilst covering some heavier topics in a disarming and charming way.
Performing comedy for six years, Thom has spent the majority of his time working in the double act (No) Money in the Bank with fellow weirdo and 90s enthusiast, Andrew Marsh. Together they've produced three shows, two regular nights, a podcast, and a plethora of material that has seeped into both performer's solo work. Thom's solo comedy is a combination of this irreverence, but with the addition of stories about his own struggles with mental health, alcholism, and his many other failings (but in a funny way…obviously.)
with guest host Bobbie Jones
A combination of Dad jokes and Daddy issues, Bobbie-Ann Jones is one of the funniest prediabetic queers ever to come from Walsall. She was the first female Head Writer for the Birmingham Footnotes Comedy Society from 2015-2016. Bobbie has gigged throughout the UK and she is a well-known face on the north-west comedy circuit- she hosted Lolshevism Comedy Club in Leeds from 2018 until 2020. She is currently a Team Captain on Blizzard Comedy's Broadcast Avalanche. As of April 2022, Bobbie is also a Quantum Leopard Comedy Competition winner.
"One to Watch" – Funny Women 2017
"Obvious talent" – The Student Newspaper 2018
"An absolute powerhouse of a comedian" – Blizzard Comedy 2022
Quantum Leopard Competition Winner- April 2022
As always, this show is free to book, with a pay-what-you-want option on the door by either cash or card.
You May Also Be Interested In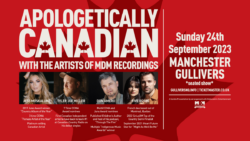 w/ Jess Moskaluke, Tyler Joe Miller, Don Amero, Five Roses
Buy tickets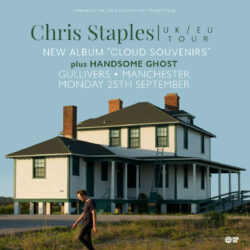 w/ Handsome Ghost
Buy tickets