Blizzard Comedy LIVE, featuring Sully O'Sullivan
Please note this is an 18+ event
*GULLIVERS LOUNGE*
OH LOOK ANOTHER BLIZZARD!! Come join us at Gullivers NQ for another belter of a show with Manchester's most inclusive comedy.
Featuring:
Headline act
Sully O'Sullivan
First landing on TV screens in New Zealand's original stand-up series 'Pulp Comedy', globe trotting Kiwi Comedian Sully O'Sullivan's been declared a highlight of the Glasgow International Comedy Festival by The Scotsman, won the International Improvaganza Tournament in Canada, featured on Australian TV's 'The Comedy Channel', supported former WWE Hardcore Wrestling Champion Mick Foley on tour, and in 2021 soldout every single night of his 22 date Edinburgh Fringe run.
"Sully O'Sullivan was amazing." – NME (UK)
"a blast of hilarity" – Manchester Evening News (UK)
"smrtonosno zabavni voditelj" – Living Stone Magazine (Croatia)
"quintessentially Kiwi comedy" – The Press (NZ)
"a wicked sense of humour" – BBC (UK)
"had the audience showing their appreciation with fits of laughter and applause" – Channel 4 (UK)
With support from
Sallyann Fellowes
Sallyann is a self-diagnosed weirdo. She's neurodiverse, utterly mystified by the world she inhabits, and sure as Haribo doesn't get the human race. She's the most likely person to fall over nothing or get lost in a toilet. Finalist in the 2NORTHDOWN New Act Competition 2021.
"Sallyann will surprise you at every turn with hilarious real-life anecdotes and spirited delivery" – Martin Willis, Objectively Funny
Shannon Griffiths
Shannon Griffiths is quite funny, depending on what mood she's in. If she's happy she said she might be a bit shit, but most of the time she's full of rage (and, honestly, look at the state of the world, who can blame her?) so she'll probably be funny.
Stephen Catling
Gigging in London and across country since 2017, Stephen Catling is a rising star noted for his high energy surreal clowning.
"A barrage of silly and inventively twisted ideas, bloody funny" – Dan Antopolski
and
Frasco Fools
Frasco Fools are a trio of northern weirdos, who like to show off with their unique sketch stylings, theatrical escapades and huge bottoms.
"They are A League of Gentleman for the lost Generation" – C69 Comedy/Hull Comedy Festival.
with host
Jonny Collins
Jonny Collins is an aggressively inclusive Non-Binary comedian, Jonny pulls no punches yet makes everyone feel welcome and represented in their thought provoking, and well constructed deconstructions of gender, sexuality and politics. With radical leftist ideals and a fast and furious delivery style, Jonny Collins is a favourite of socialist, anarchists, feminists (of the trans inclusive variety), and queer activists alike.
"Jonny is a force of nature on stage. A whirlwind of hilarity with a unique viewpoint, they energy and passion personified." – XS Malarkey
"Jonny Collins is deceptively rapid-fire, with a gag rate that would shame most one-line merchants. They can bring a simmer to a boil with ease, and make a huge mess of your kitchen." – James Ross (Quantum Leopard)
You May Also Be Interested In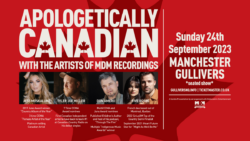 w/ Jess Moskaluke, Tyler Joe Miller, Don Amero, Five Roses
Buy tickets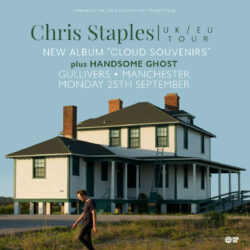 w/ Handsome Ghost
Buy tickets