Blizzard Comedy presents WIP shows by Jake Donaldson and Ian Lane
Please note this is an 18+ event
*GULLIVERS LOUNGE*
On Thursday 21st July, we have two more of our favourite fantastic acts coming to Gullivers to perform their work-in-progress Edinburgh Fringe shows. Don't miss out on your chance to see:
How To Get Up In The Morning – Ian Lane
The average Brit takes 49 minutes to get ready for work in the morning. In this work-in-progress stand-up comedy show, technophobic multimedia comedian and autistic human Ian Lane provides a real-time illustrated step-by-step guide to this gruelling daily ritual. The show ends when he leaves the house for work…but will he make it?
Neurotica – Jake Donaldson
Jake Donaldson is a male comedian who just wants to be a good feminist, but he grew up in the 90s and has a "proper man" for a dad, so now he feels bad about not being able to put up a shelf. A brand-new solo show from the writer of 2018's hit Help! I'm Trapped in the Body of an Adequate Comedian! **** (BunburyMagazine.com). 'Not to be missed. Incredibly funny and down to earth' (Audience Review). 'One of the must-see new acts at the Edinburgh Festival Fringe' (Huffington Post).
You May Also Be Interested In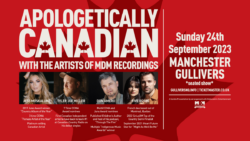 w/ Jess Moskaluke, Tyler Joe Miller, Don Amero, Five Roses
Buy tickets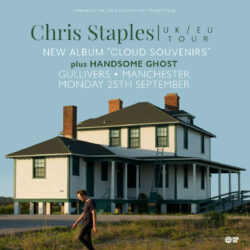 w/ Handsome Ghost
Buy tickets