Blizzard Comedy – Pride Special in aid of Sparkle [LOUNGE]
Please note this is an 18+ event
Manchester Pride is right around the corner and we are hosting a very special bonus show in support of Sparkle, the National Transgender Charity. We've got an all-star line-up of some of our favourite LGBT+ performers and all proceeds for this show will go directly to Sparkle.
If you can't make it but would like to donate to Sparkle, you can do so via our JustGiving page here: https://www.justgiving.com/crowdfunding/blizzard-comedy-sparkle-2023
Eden MW
Part magician, part pirate and part comedian, Eden (They/Them) is a one of a kind performer that promises to leave you impressed, amused and a little confused (in the best possible way). One half of "Foolish Manoeuvres", and currently working on their new solo show "Misdirection", Eden's comedy is a personal and slightly surreal look into Queerness and Neurodivergence, each note punctuated with a magical miracle unlike anything you've seen before.
"Hilariously Unbroadcastable" – BBC
"Eden is a LOT OF FUN and a very funny magician[…]shocked and impressed the audience, whilst keeping the laughs up." – Late Stage Comedy
"LOL!" – KT Tunstall
Ava Liversidge
Ava Liversidge is an alternative comedian from Sheffield on a mission to make 160 people laugh. She generates laughter with no remorse and will stop at nothing to achieve her mission. She is developing advanced artificial intelligence that will ensure comedy survives.
"Fantastically Shambolic" – Phil Kay
"Excellent" – Hot Water Comedy
Saeth Wheeler
They're here, they're queer, and they've decided laughter might be the only way to cope with the state of the world. Saeth hails from York, and has performed with Bradford Fringe, York Pride, Complete Joke, and Dodgy Comedy.
"Saeth is a brilliant comic whose friendly and likeable stage presence only serves to hide their pointed fury at the world and themselves" – Bradford Fringe
The Impish Scribe
Remember that random Bestie you made in the toilets on a night out? Part therapist, big Sis and cosmic Goddess – she's back! The Impish Scribe is bursting with enthusiasm, zingers and oddles of heart.
"Hilarious" – Brummie icon, and national treasure Alison Hammond.
"Incorrigible" – DJ Artwork.
"Instantly likeable, an expert performer" – from glorious Blizzard comedy, honestly, one of my favourite quotes ever.
"Awww!" – Everyone.
Maxine Wade
A rising star of the northern comedy scene, Maxine Wade combines political satire with anecdotes of her time nursing in the NHS. Her hilarious quick fire gags and puns about real life stories you wouldn't believe happened to her will have you laughing all night. Saucy, sexy, and with a hint of sarcasm, Maxine has a reputation for bringing the house down'.
Yorkshire Comedy Awards Best Breakthrough Act 2023.
"Very very funny" – Fem de la Fem Comedy
"Sharp wit" – Cottingham Comedy Club
"Charming onstage presence" – Blizzard Comedy
Katie Mitchell
A rising star of the Midlands comedy circuit, Katie Mitchell's comedy is alternative yet pervasive. She revels in a mainstream stand-up environment, as well as more specific events like cabaret, burlesque, and music festivals.
Roo Stellin
Roo's style has been described as dark but quirky; they explore subjects ranging from dating to death, delivered in a deadpan, storytelling style with occasional bursts of whimsy.
"Roo handles dark subjects in a terrifyingly upbeat yet wonderfully charming manner" – Blizzard Comedy
Red Redmond
Red Redmond is a non-binary comedian, podcaster and live streamer. Hot off the heels of supporting the stars of Live At The Apollo and RuPaul's Drag Race.
"A rock-solid act… manipulates an audience masterfully" – Chortle
and host Jonny Collins
Jonny Collins is an aggressively inclusive Non-Binary comedian, Jonny pulls no punches yet makes everyone feel welcome and represented in their thought provoking, and well constructed deconstructions of gender, sexuality and politics. With radical leftist ideals and a fast and furious delivery style, Jonny Collins is a favourite of socialist, anarchists, feminists (of the trans inclusive variety), and queer activists alike.
"Jonny is a force of nature on stage. A whirlwind of hilarity with a unique viewpoint, they energy and passion personified." – XS Malarkey
"Jonny Collins is deceptively rapid-fire, with a gag rate that would shame most one-line merchants. They can bring a simmer to a boil with ease, and make a huge mess of your kitchen." – James Ross (Quantum Leopard)
As always, tickets to this show are free to book, but we will be taking donations on the door by both cash and card, all of which will be donated to Sparkle.
Find out more about Sparkle and the work they do here: https://www.sparkle.org.uk/
You May Also Be Interested In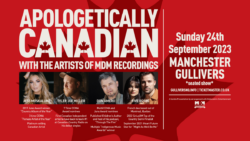 w/ Jess Moskaluke, Tyler Joe Miller, Don Amero, Five Roses
Buy tickets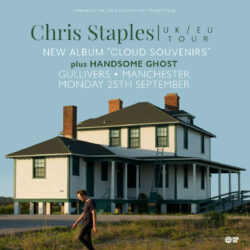 w/ Handsome Ghost
Buy tickets