Blizzard Comedy
Please note this is an 18+ event
WE ARE VAXXED AND BLIZZARD COMEDY IS BACK!
We'll be at Gullivers Lounge from 7pm on Monday 4th October with some of our all time faves bringing their best jokes to the stage.
(No) Money in the Bank
Otherwise known as Thom Bee & Andrew Marsh, (No) Money in the Bank are an alternative comedy double-act, best friends and absolute weirdos. The pair bonded their mutual love of wrestling, pop-punk and 90s sitcoms, and now all they do is create shows that reflect these mutual loves. (No) Money in the Bank are the closest thing to a punk bands mentality in the world of stand-up comedy, and they bring that DIY ethic and chaotic stage presence to every performance they put on.'
(No) Money in the Bank are the Damion Sandow of Comedy. Looked over by the higher ups, but loved by the audience" – Trapdoor Comedy
https://www.nomoneyinthebank.com/
Katie Mitchell
A rising star of the Midlands comedy circuit, Katie Mitchell's comedy is alternative yet pervasive. She revels in a mainstream stand-up environment, as well as more specific events like cabaret, burlesque, and music festivals.
Ben Hodge
Performer, filmmaker and comedian, Ben Hodge has made a huge impact on the Manchester comedy scene in the relatively short time he's been doing stand-up. He was chosen as the People's choice for the Chortle student comedy awards Lincoln heat and performed a 2 week run at the fringe as part of Salfunni compilation show featuring students from the University of Salford.
Tony Basnett
"Undoubtedly funny with a healthy dose of confidence" – Gigglebeats
https://twitter.com/tonybasnett
Bobbie Jones
A combination of Dad Jokes and Daddy Issues, Bobbie-Ann Jones is one of the funniest prediabetic queers ever to come from Wolverhampton. They once made their counsellor cry and laugh at the same time, and they're still proud of it. Is often seen carrying a single chocolate bar in a Sainsburys bag for life and rocking a killer rack.
+ Umby Winters
+ Tony Wright
and our wonderful host:
Jonny Collins
As always Blizzard Comedy is COMPLETELY FREE AT THE POINT OF ENTRY (As a certain other institution should remain).
But if you would like to support us you can do that at:
https://www.patreon.com/blizzardcomedy
https://blizzardcomedy.co.uk/support-us/
Or by giving us cash on the night, or donating via PIN/Contactless on our shiny new PDQ machine!
This show will be running at a reduced capacity, so we recommend booking a seat so you don't miss out.
You May Also Be Interested In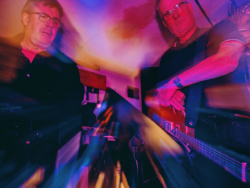 w/ Dark Fidelity Hi Fi + Mindcrime Cafe
Buy tickets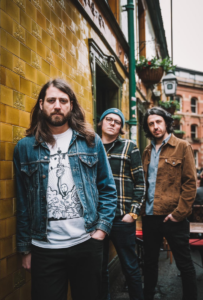 w/ The Be Positives + Springfield Elementary
Buy tickets