Certificate X Cult Film Screenings Bloodeaters
Please note this is an 18+ event
Bloodeaters
USA 1980
Director: Charles McCrann
Cast: Charles McCrann, Beverly Shapiro, Dennis Helfend, John Amplas
We have a soft-spot for "video nasties" at Certificate X, and no matter how lousy the film, Bloodeaters oozes a raw bloody charm from its wounds.
A group of hippies arrive to collect a massive crop of illegal cannabis from a remote forest location, only to be sprayed by toxic chemicals organised by corrupt anti-drug government officials. Doused in toxic powder, the hippies are turned into flesh-eating cannibals who mutilate and kill everyone they encounter, whilst the government officials attempt to cover up their crimes.
With no character development beyond questionable stereotypes, including mean authoritarian officials, filthy country rednecks, pot-head hippies, a liberal do-gooder and the dubious representation of a child with learning difficulties, Bloodeaters is pure TRASH! The gore is effective and the electronic soundtrack loud and jarring. The film gained limited notoriety when it was placed on the "video nasties" list in the mid 1980s under the title Forest of Fear.
Director Charles McCann was a wealthy executive who loved movies, so he wrote, produced, directed, edited, and starred in Bloodeaters, his only cinematic outing. He died in the 2001 World Trade Centre attack.
The film also features George Romero regular John Amplas (Martin, Day of the Dead).
"Despite inconsistent behaviour patterns and embarrassing acting, [Bloodeaters] has the dubious honour of inaugurating the entire 'redneck zombie' sub-genre that would thrive inexplicably in the '80s".
Zombie Fim Encyclopedia.
The feature will be supported by a programme of gory horror film trailers.
You May Also Be Interested In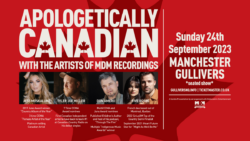 w/ Jess Moskaluke, Tyler Joe Miller, Don Amero, Five Roses
Buy tickets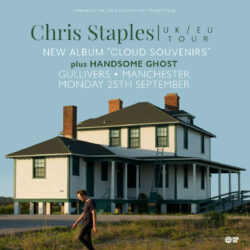 w/ Handsome Ghost
Buy tickets