Brainwaves – Raising Money for MIND
Featuring Mister Twisted, Sugar, Taylor & The Mason & Rikin Parekh
Please note this is an 18+ event
Featuring:
Mister Twisted
From the murky depths of the gothic town of Manchester rises a band with great mystery and gusto. Mister Twisted are a 5 piece band fronting sounds of Psychedelia, a dash of Alternative rock, a sprinkle of Reggae Fusion and a Post-Punk attitude.
This mighty groove machine enjoys kicking back with a Cuban and a whiskey on the rocks to such bands as Tame Impala, and Gorillaz, whilst living the spirit of the The Strokes and Oasis. You don't want to mess with Mister Twisted, he is one big bad mafia boss that will make you murder moves on the dance floor like a smooth criminal. With the release of the 'Good Morning, Dionysus' EP and their ambient yet energetic live shows, they aim to fuel some adrenaline, and break some hearts in the process. Mister Twisted just want to make you dance.
WITH SUPPORT FROM:
SUGAR
Sugar is a four piece Electronic Pop band based in Manchester in the UK. It began as a solo project and is developing every day, with an eclectic mix of tastes and styles and the main focus on making catchy and futuristic pop music.
Taylor & The Mason
Taylor & the Mason are an acoustic singer/songwriter duo from Manchester with a penchant for good harmonies, playing guitars… and the odd glass of gin.
Long standing features of Manchester's music circuit, Taylor & the Mason (Becky Taylor and Sally Mason) have created an energetic and distinctive acoustic live act. This past year has seen them taking on larger venues with their full eight piece band made up of their favourite musicians; Lorna Blundell (drums) Stephen Sarsen (Bass) Tanah Stevens (Viola) Bob Goodman (Violin) Liz Pauline (Keys & B/V) and Rose Niland (B/V).
Rikin Parekh
You May Also Be Interested In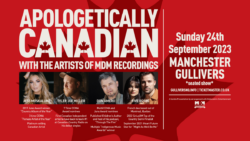 w/ Jess Moskaluke, Tyler Joe Miller, Don Amero, Five Roses
Buy tickets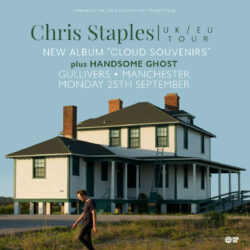 w/ Handsome Ghost
Buy tickets