Captain Wilberforce
With guests The Mu-Tones & Charlie Big Time
Please note this is an 18+ event
Perhaps the first thing that strikes you when listening to Captain Wilberforce (AKA Leeds based Singer / Songwriter Simon Bristoll) songs are the melodies; inst…antly memorable, they're liable to worm their way into your subconscious and take up residence for the next few weeks. Chock full of hooks and harmonies that take influence from the last 40 years of pop, these are songs that delight in an unexpected chord change without scaring away daytime radio listeners.
Since the release of debut album Mindfilming in 2004, Captain Wilberforce have had airplay on BBC Radio 2, BBC 6MUSIC, BBC Radio Leeds and Radio Aire as well as songs synched to programmes on HBO, ITV and The Fashion Channel.
Reviews of the new album "Ghost Written Confessions" –
"Instantly memorable tunes… 4 stars" – Terry Staunton, Uncut Magazine
"There's a heavy Elvis Costello influence behind the songs of Simon Bristoll, singer/songwriter with Leeds combo Captain Wilberforce. The acidic tone of his critiques sit well within the deceptively cheery pop arrangements, and the focus on fractured relationships mines a productive vein of emotional turmoil." – The Independent
All profits got to Just Talk About It, a charity supporting young people with mental health.
You May Also Be Interested In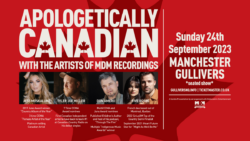 w/ Jess Moskaluke, Tyler Joe Miller, Don Amero, Five Roses
Buy tickets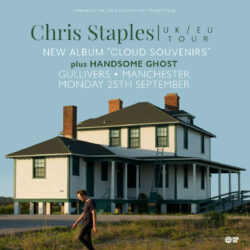 w/ Handsome Ghost
Buy tickets