CC Smugglers
Please note this is an 18+ event
"Great live. Just Brilliant." Bob Harris, Radio2
"Hugely engaging live performance" Paul Sexton, The Sunday Times
It's a classic tale of how hard work can pay off and CC Smugglers have definitely been working hard. Their reputation as "The best live band on the scene" (Cerys Matthews, BBC 6 Music) was originally established by busking outside every UK tour date of the 'two-time Grammy award winning' US Country musicians Old Crow Medicine Show. After the old-time country legends caught the Bedfordshire boys' "hugely engaging live performance" (The Sunday Times) on the street, the platinum-selling Old Crow Medicine Show members refused to leave CC Smugglers playing outside and completed the tour by sharing the stage, side by side, at sold out venues includingShepherds Bush Empire and HMV Manchester Ritz.
Fast forward to Summer 2015 and CC Smugglers have just had the summer of their lives, sold out venues across the UK, festival performances across Europe including 8000 people in Rock Werchter Festival Belgium, dancing in circle pit, a secret headline slot atCambridge Folk Festival, main stage performances at Cornbury, Beautiful Days, Y Not Festival, Rhythms of The World andWilderness Festival and releasing their debut EP ' Write What You Know'.
CC Smugglers are currently writing new music set for release early 2016 and are eager to hit the road with their brand new record. Front-man and songwriter Richie Prynne reflects: "Showmanship and really good music invariably speaks way beyond any genre. We play good, original music with inspiration plucked from the rhythms and instrumentation that inspired most of today's modern music. We like to think most people connect with that in some way."
The highly recommended CC Smugglers stage-show kicks off at The Hope in Brighton on 26th February 2016. All dates, tickets & information are available at www.ccsmugglers.co.uk.
You May Also Be Interested In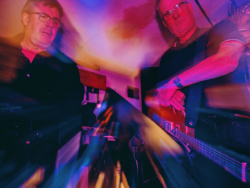 w/ Dark Fidelity Hi Fi + Mindcrime Cafe
Buy tickets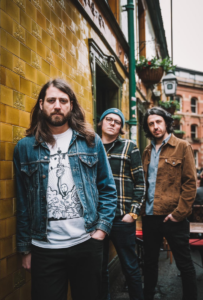 w/ The Be Positives + Springfield Elementary
Buy tickets