Certificate X Cult Cinema – Help Me… I'm Possessed!
Please note this is an 18+ Event
FREE ENTRY – GULLIVERS LOUNGE
Certificate X is a sanctuary for rare cult cinema, with monthly presentations exclusively at Gullivers NQ Manchester. Here you will find lost cult classics, obscurities, and cinematic trash features, all supported by trailers and adverts from the shadows of cinema past. We do not show new films, but those that have been forgotten or discarded. From arthouse to grindhouse, anything is possible. Expect the unexpected.
Help Me… I'm Possessed!
USA 1974
76 minutes
Director: Charles Nizet
Cast: Bill Greer, Deedy Peters, Lynne Marta, Jim Dean
Arthur Blackwood runs a sanitarium in the middle of the Nevada desert, but it's not your usual medical facility. It looks like a castle, and in the basement is a gaggle of caged ladies who are tortured by the hunchback servant (who chops the legs of tall bodies so they fit into standard coffins). Blackwood is not helping people, he's experimenting on them in an attempt to harness pure evil, but this evil manifests itself in the form of a tentacle lashing monster. When his wife arrives to care for his retarded sister, things get complicated, and her suspicions doubt the sanity of her husband.
Seedy, cheap, and unusual, Help Me… I'm Possessed twists the noose of lunacy into weird and wonderful territory. At only 76 minutes, it manages to squeeze in all the required elements to produce a quality piece of cinematic trash.
Director Nizet is responsible for several low-budget shockers, including Slaves Of Love (1969), The Ravager (1970) and Voodoo Heartbeat (1973).
Bill Greer (Mr Blackwood) gives a performance so manic that it's no surprise to learn that this is his only acting job. He slays his victims with eye-bulging excitement. It's a treat to watch.
Deedy Peters (Mrs Blackwood) you may recognise as Mrs Phipps in various episodes of Dukes Of Hazzard. She is also responsible for writing credit (her only writing credit – there is a familiar pattern emerging here). Her overacting is a joy to watch throughout, with the climactic scene being an absolute show-stopper!
As usual, the feature will be supported by a short programme of dodgy trailers.
You May Also Be Interested In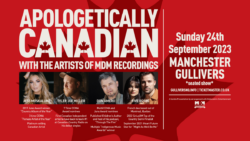 w/ Jess Moskaluke, Tyler Joe Miller, Don Amero, Five Roses
Buy tickets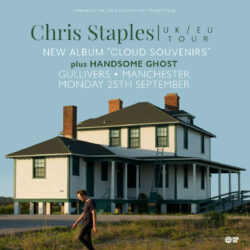 w/ Handsome Ghost
Buy tickets