Certificate X Cult Cinema – Zaat (Aka Blood Waters of Dr Z)
Please note this is an 18+ Event
FREE ENTRY – GULLIVERS LOUNGE
Zaat
(Aka Blood Waters of Dr Z)
USA 1971
Directors: Don Barton, Arnold Stevens (uncredited)
Cast: Marshall Grauer, Wade Popwell, Paul Galloway, Sanna Ringhaver
Brace yourself for our final screening of the year with one of the craziest, silliest, notorious underground monster movies of the 1970s.
Something fishy is going on in Cypress Grove after a disgruntled ex-Nazi scientist, hell-bent on revenge, transforms himself into a half-human, half-catfish monster and begins polluting the local waterways, creating a scary breed of amphibious mutants. Fear grips the town as nubile young women disappear, kidnapped to be turned into amphibian monster breeding stock.
Desperate locals call out the Inter-Nations Phenomena Investigations Team, but will it be enough to put a stop to the deranged creature and his army of deadly catfish?
This late-night/drive-in classic sprang to life when the crew of industrial filmmakers in Florida decided to try their hand at producing a feature film with little money and zero talent. The result is so bad it's brilliant!
With the festive season in full swing, the main feature will be supported by a programme of Christmas themed trailers.
Certificate X is a sanctuary for rare cult cinema, with monthly presentations exclusively at Gullivers NQ Manchester. Here you will find lost cult classics, obscurities, and cinematic trash features, all supported by trailers and adverts from the shadows of cinema past. We do not show new films, but those that have been forgotten or discarded. From arthouse to grindhouse, anything is possible. Expect the unexpected.
You May Also Be Interested In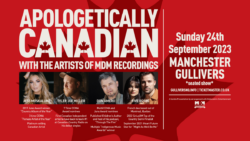 w/ Jess Moskaluke, Tyler Joe Miller, Don Amero, Five Roses
Buy tickets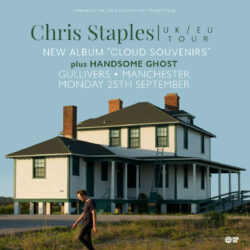 w/ Handsome Ghost
Buy tickets