Certificate X presents Cult Cinema – Demon Monkey
Please note this is an 18+ Event
*GULLIVERS LOUNGE*
Demon Monkey (Siluman Kera Tumbal)
Indonesia 1988
Director: M. Abnar Romli
Cast: Barry Prima, Advent Bangun, Tiara Jacquelina, Alba Fuad
Language: Indonesian with English subtitles.
Welcome to an evening of exotic Thai and Indonesian horror, featuring an uncut composite of the mind-boggling Demon Monkey.
While researching the monkey population on an uncharted Pacific Island, members of the group are hypnotised by a bewitched tribal doll and dismembered by a monkey demon. The survivors, captured by the primitive locals for human sacrifice, escape, only to have the evil follow them back to civilisation and lay in waiting until the time is right to return and complete the sacrifice. The only way to beat the demon monkey is to return to the island and fight evil to the death.
Weird enough for you? There is also attack by disembodied arm, hip thrusting tribal dances, stop-motion demonic transformations, a floating doll that shoots lasers from its eyes, high-flying martial arts, not so special special-effects, and of course, the demon monkey of the title, all crammed into an action-packed 80 minutes.
They don't come more "WTF" than this!
Supported by a programme of trailers from the demented mind of Sompote Sands (expect crazed beasts, beastly monsters, and some crazy special effects).
You May Also Be Interested In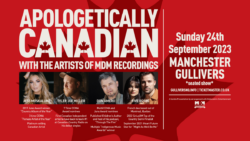 w/ Jess Moskaluke, Tyler Joe Miller, Don Amero, Five Roses
Buy tickets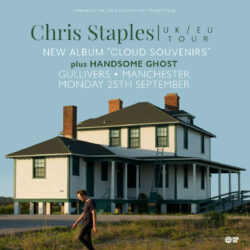 w/ Handsome Ghost
Buy tickets