Certificate X presents Cult Cinema – Embrujada (Bewitched)
Please note this is an 18+ event
*GULLIVERS LOUNGE*
Embrujada (Bewitched)
Argentina 1969
Director: Armando Bo
Cast: Isabel Sari, Victor Bo, Daniel de Alvarado, C.Adolpho Chadler
Language: Spanish with English subtitles
Ansise, an indigenous Indian, is married to a wealthy (but impotent) lumber baron. Infuriated by her husband's lack of libido and desperate to become a mother, she consults a witch, then becomes a prostitute. But all fails. Then she finds love in the arms of one of her husband's employees, but a demon called Pombero has fallen in love with Ansise, seducing her and killing any man that falls for her charms. No man is safe!
Staring voluptuous Sex-Goddess Isabel Sari (who made a number of films with director Armando Bo), Embrujada is a highly entertaining example of cheap Argentinian exploitation. Ridiculous plot, dime-store effects, bloody violence, twisted sexuality, over-acting, and Sari, who's breasts are always threatening to burst from her frocks (frequently with success). Her screen presence is captivating and hilarious.
The feature is supported by a programme of crazy exploitation trailers.
You May Also Be Interested In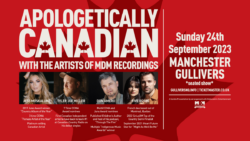 w/ Jess Moskaluke, Tyler Joe Miller, Don Amero, Five Roses
Buy tickets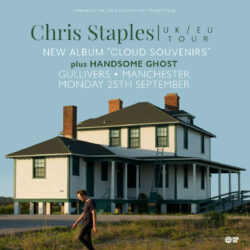 w/ Handsome Ghost
Buy tickets