Certificate X presents Cult Cinema – Flesh Feast
Please note this is an 18+ Event
*GULLIVERS LOUNGE*
Hello 2022. We haven't done a double-bill for years so we couldn't resist the temptation of pairing these two grubby little exploitation films together. A marriage made in cinema Hell. The films will be shown in the same order as below.
Flesh Feast
USA 1970
Director: Brad F. Grinter
Cast: Veronica Lake, Phil Philbin, Doug Foster, Harry Kerwin.
Mad bleached-blonde scientist Elaine Frederick is working on a secret experiment involving flesh eating maggots that reverses ageing, her twisted plan funded by Neo-Nazis to revive Adolf Hitler and rebuild the Reich. Murder and corpse thefts attract the attention of an investigative journalist determined to expose the truth. But Dr Frederick is planning her own double-crossing revenge.
Shot in 1967 (but unreleased for 3 years), this schlock horror features the glamorous Hollywood star Veronica Lake in her final screen role (she was also executive producer). Over acting and cheap effects fuel this atrocity to a demented climax.
From the director of the mutant turkey film Blood Freak (1972), Flesh Feast remains unreleased on DVD and our print is sourced from a decades old ex-rental VHS for that washed-out look (including tape glitches).
With a running time just short of 70 minutes, the feature will be supported by a bumper crop of the most twisted trailers we can find. Expect the very worst!
Free. Just turn up.
You May Also Be Interested In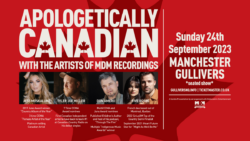 w/ Jess Moskaluke, Tyler Joe Miller, Don Amero, Five Roses
Buy tickets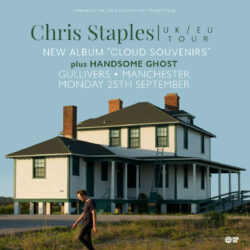 w/ Handsome Ghost
Buy tickets