Chesqua – Debut EP Launch night With special guests
Please note this is an 18+ event
Chesqua is A Singer Songwriter from North Wales who has just finished recording her Ep 'High on Love ' Which will be free to download through Soundcloud in the next few weeks. She has also signed a contract to release a track she has written and recorded with Akshin Azidelah which is to be released this year through US Label Cold Busted.
For Many years Chesqua has been gigging at pubs and clubs and entering many competitions. However it wasn't till 2011 She had her big break when she made It to the last 100 out of 22,000 in the first series of BBC The Voice. Unforntunately not making it into the battle rounds she till took away the advice and knowledge that was instilled in her. Working with top industry standard Vocal coaches she left the competition with a belief that she could really make an impact in the music industry.
However it wasn't till she was chosen to be part of a music residency week led By Snarky Puppy at the beginning of this year that she was given the encouragement to write, perform and record her own material. After performing with them at a sold out concert in January she realised that if she put the work in and surrounded herself with like minded musicians she could achieve her goals.
In May Chesqua formed her own band and started writing and performing original material in and around Manchester. They have just finished their EP and have performed at various festivals and venues this summer and just recently secured their first support slot at Manchester Academy 3.
It has been a good year for Chesqua overall performing at Manchester Jazz Festival , Touring Overseas with ' The Muskets' and its safe to say there is lots in store waiting for her.
The five piece band influenced heavily by soul, jazz , blues, motown and ethnic music create a vibe that you have never experienced before. They have built a large following in a very short time because of their passion and drive for their music.Music has the abillity to take you out of that dark place, make you stop and think and recall happy moments in your life . Chesqua will enrich your life with soul, passion and a determination to share their ongoing dream. A dream to be heard and make people feel music through their mind body and soul.
Have a listen and spread the word you will not be dissapointed in what they have to offer.
You May Also Be Interested In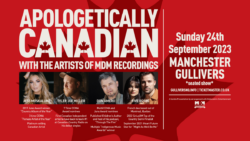 w/ Jess Moskaluke, Tyler Joe Miller, Don Amero, Five Roses
Buy tickets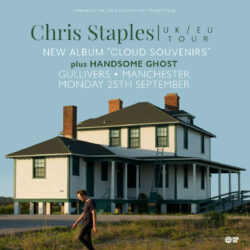 w/ Handsome Ghost
Buy tickets