Circle S Records presents Royal South
Please note this is an 18+ event
Royal South, . . . some southern twang, a British accent, and an undeniably brilliant three-part harmony. When the exciting new trio featuring SaraBeth, Glen Mitchell, and Vickie Vaughn take the stage, there's an energy that both the audience and members can't deny.
Individual artists in their own right with chart-topping songs, Grand Ole Opry performances, industry awards, a fiercely loyal social media following, and world tours between them, Royal South is the perfect storm for the creation of a Nashville powerhouse.
There's a definite synergy between the three of them – professionally and personally.
"Being a band isn't just about the music; it's also about being with people that you can survive with on the road," says SaraBeth. "You're going to spend a lot of time with these people. Sometimes there are good times; sometimes, there are bad times when you're exhausted and grumpy. Your bandmates become your family. You have to be with people who love and accept you through the highs and lows."
"We're friends first and a trio second. I think the reason we love making music together is because of our friendship," states SaraBeth. "We each have
different strengths, and we play to them to create a unique sound." The formation of the trio was one that happened organically, says SaraBeth.
"Paul is a hero of mine. I moved to Nashville at the end of 1999 because I loved the 90s country sound so much. A lot of that music was produced by Paul. One of my favorite things about him is that, although he is one of the greatest producers in the world, essentially he's a guitar player. The majority of our conversations are about guitars, amps, players and riffs. It means so much to me that Paul loves the project and my guitar playing." "The songs on this project are really strong!" exclaimed SaraBeth. "We spent months listening to song pitches. Walker Hayes cowrote 'Feet' and 'Everything I Touch Turns Blue'. The late Andrew Dorff is a writer on our debut single, 'Cry, Cry.' RaeLynn co-wrote another. It's been a year since new music has been released, and we're super excited about the fans getting to hear this music."
The fans of Royal South have been patiently waiting for this new music, and SaraBeth is excited that the day has finally come. "We wanted this project to be perfect. We didn't want to just record songs for the sake of recording. It's very easy to get caught up in that cycle of 'We've got to put something out.' To be able to take a year, and to make this whole project count has been very rewarding." Royal South's patience and dedication has certainly paid off, and their new music is bound to secure them a very exciting future.
You May Also Be Interested In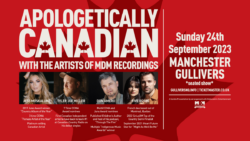 w/ Jess Moskaluke, Tyler Joe Miller, Don Amero, Five Roses
Buy tickets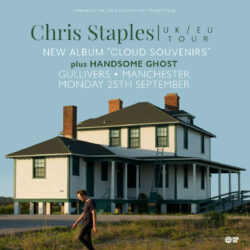 w/ Handsome Ghost
Buy tickets