Tapestry Promotions presents Cory Wells
w/ Lizzy Farrall
Please note this is an 18+ event
CORY WELLS subverts expectations at nearly every turn.
The cover of Wells' debut album, THE WAY WE ARE, features the Los Angeles-based singer/songwriter perched atop a rusted-out vintage car, calling to mind dusty folk music. Songs like the set-opening "Distant" and "Keiko," imbued by seemingly effortless musicianship and wistful nostalgia, go a long way toward reinforcing this sonic predilection.
But there's more to Wells than what you'll find on the surface. The songwriter grew up playing metal before discovering Dashboard Confessional's seminal MTV Unplugged 2.0 live album, a record that set him on a hard left turn to creating a more well-worn, earnest style. Even so, he injects the desperation and power of his heavy music background into every note of THE WAY WE ARE (due out November 15, 2019 via Pure Noise Records) – not necessarily in sound, but in spirit.
Across the album's 12 songs, Wells plays the role of shapeshifter: Just when you've got him figured out, he unleashes new musical elements – a ferocious scream ("Walk Away") that eventually gives way to soaring falsetto ("Cement"), stirring acoustic guitar that crescendos into fiery full-band fare. The ghosts of new-era emo torchbearers (including Dashboard's Chris Carrabba, a contributor on "Fall Apart") are alive and well in his lush beds of acoustic-based rock, but Wells isn't actively summoning them. Rather, he's a decidedly patient songwriter, waiting for the right time to pair a searing lyric with the throat-shredding vocal performance it demands.
Wells launched his solo project in 2017 with his first release for Pure Noise, the How to Tear Apart the Ones You Love EP, and follow-up single "End of a Good Thing" quickly became a viral hit in 2018, racking up millions of YouTube views and Spotify streams and introducing fans around the world to Wells' storytelling.
You May Also Be Interested In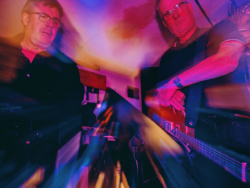 w/ Dark Fidelity Hi Fi + Mindcrime Cafe
Buy tickets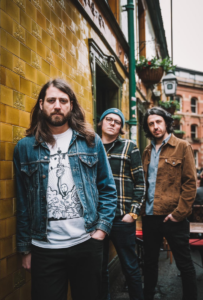 w/ The Be Positives + Springfield Elementary
Buy tickets