Gerry Leonard (Talk + Q&A)
Please note this is an 18+ event
Spooky Ghost is the solo stage name of renowned guitarist, producer and songwriter, Gerry Leonard. Gerry has a history of creative collaborations with David Bowie, Suzanne Vega, Rufus Wainwright and many other top artists. He will play a set of his own haunting Spooky Ghost compositions and other songs with which he is associated at this gig; building up layers of exquisite sound using loops and sonic textures.
Gerry Leonard is best known by Bowie fans for his contributions to the New York triptych of albums Heathen, Reality and The Next Day, including two co-writes with Bowie on the latter, "Boss of Me" and "I'll Take You There". Gerry was Bowie's musical director on the 2003/04 Reality World Tour.
The second Spooky Ghost album, "The Light Machine" (2002) has been described by David Bowie as "Quite the most beautiful and moving pieces of work I have possessed in a long time."
The two Spooky Ghost albums are "Light Machine" and the eponymous "Spooky Ghost".
You May Also Be Interested In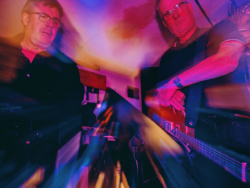 w/ Dark Fidelity Hi Fi + Mindcrime Cafe
Buy tickets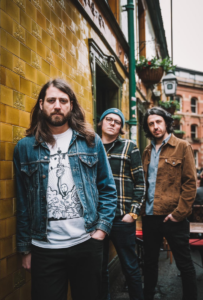 w/ The Be Positives + Springfield Elementary
Buy tickets