CRYWANK / STUPID IDIOT / TIGER MOTH
Please note this is an 18+ event
// Crywank
MCR sad guy anti-folk champs
"Crywank are a Manchester based anti-folk band. They mostly write sad songs and have been told they are the worst named band in the country."
Stalwarts of the UK DIY folk/punk scene, Crywank have been writing, touring and putting out records pretty relentlessly since their Debut in 2010, 'James is going to die soon'.
Their lyrics and songs that started life as personal catharsis have (quite rightly) found thousands of fans online who connect and identify with them as personal stories.
Their latest release 'Don't Piss on Me I'm Already Dead' is out now and available on bandcamp.
https://crywank.bandcamp.com/
// STUPID IDIOT
3 piece self-absorbed whine rock
A new project from members of Oh man, the mountain and Johnny Sly drawing influence from scuzzy 90s indie-rawk, emo and the deep well of teenage embarrassment.
Their mission statement used to be "Let's just drink beers, have fun and make music" but then Calum decided to have a dry year.
They do not have any music online.
// Tiger Moth
Math pop/rock duo
Loop based, baritone guitar wielding mathy pop-rock. FFO – Tangled Hair, Cleft, & American Football.
You May Also Be Interested In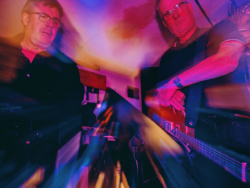 w/ Dark Fidelity Hi Fi + Mindcrime Cafe
Buy tickets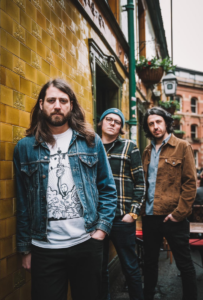 w/ The Be Positives + Springfield Elementary
Buy tickets