DHP Presents Cucamaras
w/ PEAK LOW + Little Strange
Please note this is an 18+ event
Cucamaras have released their highly anticipated debut EP Soft Soap – Listen here.
Hailing from Nottingham, the four piece have been making serious waves in their hometown with a series of raucous live shows which have in turn amassed them an army of dedicated fans. Taking on board elements from a wide range of influences, their fresh, exciting take on post-punk foundations make them a band set to define the 2022 alternative musical landscape.
Soft Soap features a collection of the band's most urgent releases so far, including 'Safe Bet', 'Death of the Social' and recent single 'Winners Chapel', which saw huge press support from tastemakers including NME and Clash, alongside a string of plays from BBC Radio 1.
The release also features new single 'Policeman', which harnesses visceral emotion and puts it against against a driving, immersive backbeat, culimating in a truly remarkable encapsulation of rowdiness.
A confident and vital release, Soft Soap is the sound of a band on the ascent, an assured and raucous series of tracks that not only act as a statement of intent but also take the post-punk genre into exciting new territories.
Speaking about the Soft Soap EP, Cucamaras' Olly Bowley says: "If someone's giving you "soft soap", it's an attempt to persuade you into doing something they wouldn't do themselves. Throughout all the tracks, lyrically, there's this balance of soft soap and sincerity I think; things appear redundant or objective at surface level but below that frustration there's more going on. 
It's all from the same small world; in 'Winners Chapel', there's this gloomy character giving you a bunch of bad ideas but then by 'Same Glue' it's more insular, more sincere, all encapsulated in a kind of stormy setting."
Cucamaras will play their biggest headline show to date on 17 November at Nottingham's Rescue Rooms alongside a string of intimate headline dates in London and Manchester. The band are also set to play a host of festivals this summer including Y Not, Dot To Dot, and more.
You May Also Be Interested In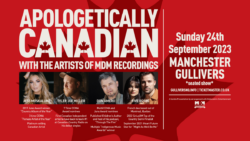 w/ Jess Moskaluke, Tyler Joe Miller, Don Amero, Five Roses
Buy tickets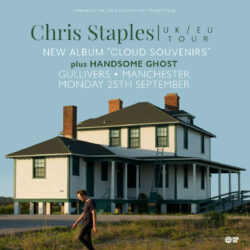 w/ Handsome Ghost
Buy tickets