CUTE OWL Experimental Music Festival
Please note this is an 18+ event
Cute Owl Promotions are excited to announce a brand new intimate festival of grassroots live eclectic experimental music.
SATURDAY 21st JANUARY. GULLIVERS NQ. Doors: 6.30 pm. Tickets: £4 ADV/ £5 OTD
Tangerinecat
Powerful post-electro-industrial with passionate hurdy-gurdy. Formed in Ukraine in 2008 tAngerinecAt have four albums to date and performed hundreds of shows all over UK and Eastern Europe.
"This is some of the most powerful music I have heard in a long time, and holds a message too. They manage a real art; creating sound which people enjoy" – LOUDER THAN WAR
Code: Marla vs Spire Cranes
Tunbridge Wells. Hybrid of dubstep, trap and post-rock using traditional rock instruments and modern electronic gadgetry, C:M vs SC are setting out to give you a nights entertainment like you have never seen or heard before.
Stephanie Finegan
Winner of the Swansea Poetry Slam 2016 and Hammer&Tongue Slam at Edinburgh Fringe this year. She has released several solo albums, written books of poetry and toured throughout Europe.
"Rarely have I come across a composer-artist possessed of such energy accompanied by the most effortless originality. Stephanie Finegan transcends acoustic singer-songwriter, electronica, hip hop and slam poetry seamlessly, oozing creativity" – John Hywel Morris, PRS for Music Senior Membership Development Manager, Wales
Tekla
Astonishingly nuanced performer/songwriter and one of the finest lyricists on Manchester's lo-fi solo scene.
Cynthia's Periscope
Confessional experimental synth pop, with moments varying from fragile and tender, to harsh and brutal and all points in between.
Rik Andrive
Innovative fingerstyle guitarist performs his self-penned arrangements of the likes of Mike Oldfiled and Aphex Twin as well as traditional, classical and original material.
More details: https://www.facebook.com/events/1133882440057760/
Advance tickets available via SKIDDLE: https://www.skiddle.com/whats-on/Manchester/Gullivers/CUTE-OWL-experimental-music-festival/12880043/
You May Also Be Interested In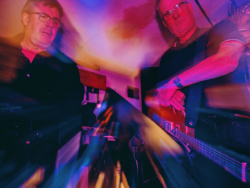 w/ Dark Fidelity Hi Fi + Mindcrime Cafe
Buy tickets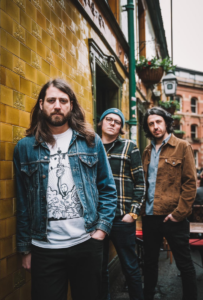 w/ The Be Positives + Springfield Elementary
Buy tickets