Hey! Manchester presents Dana Gavanski
Please note this is an 18+ event
Dana has been singing since she was a child: in her room, to the radio, in choir, and during the boisterous gatherings with her Serbian family. However, she took a break from music and started focusing her attention on her love of cinema. With a father in the film industry, a painter mother and having a background in art history, cinema and film production, Dana was initially prepared to work in the film industry or academics. Yet a defining moment came when her ex-partner left her his guitar before moving to NYC. During her last year of University her attention slowly became focused on re-learning the guitar with a Travis Picking technique book and her faint muscle memory of playing Joan Baez's 'Diamonds and Rust'. Then, in the summer of 2016, after she took a job with her father as a producer's assistant on a film shooting in the Laurentians, she made enough money to focus solely on music for a year.  From this came Spring Demos, released via Fox Food Records in September 2017.
Take a listen to Dana's first single, produced by our Tunng's Mike Lindsay, also of LUMP fame, One By One.
Dana has performed throughout Canada, in London, Scotland and Serbia, with musicians such as Diane Cluck, Sam Moss, Ryan Driver, Thanya Iyer, Dana Sipos and The Saxophones. Currently residing in Toronto, Ontario. Dana often spends her summers in Croatia and Serbia. Having just come back from three months living in Belgrade, working, learning more about traditional Balkan folk music and playing shows, Dana has returned to the studio to record her debut full-length album expected later in 2019.
You May Also Be Interested In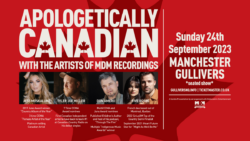 w/ Jess Moskaluke, Tyler Joe Miller, Don Amero, Five Roses
Buy tickets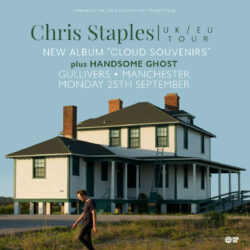 w/ Handsome Ghost
Buy tickets