Dandy Promotions Presents Eilen Jewell & Her Band
Please note this is an 18+ event
We are pleased to be working with Eilen Jewell and her band for their debut Manchester show.
Crafting a unique style that mixes poetic ballads with swinging rockers, Eilen Jewell ranks among the best in the Americana genre today. As the reigning Queen of the Minor Key, Eilen leads a tight quartet who blend influences of surf noir, early blues, rockabilly, and 1960s era rock and roll. Her latest album, 'Down Hearted Blues', is her first collection of blues — despite the fact that she credits the genre for igniting her musical curiosity in the first place.
"We really love to uncover the past. It's almost like digging for buried treasure," she says. "For me, that's where music is at. I like all kinds of music as long as there's the word 'early' in front of it." For her new album, she and Jason Beek unearthed 12 vintage gems written or made famous by an array of artists both renowned and obscure, from Willie Dixon and Memphis Minnie to Charles Sheffield and Betty James. Then, like expert stonecutters, they chiseled them into exciting new shapes and forms, honouring history while breathing new life into each discovery.
Over the course of a decade, Eilen and her band have toured relentlessly. They have performed for legions of fans from Boston to Boise and Madrid to Melbourne at festivals, theatres, rock clubs and coffeehouses. Eilen's fans marvel at her warmth, unique wit, and onstage humour alongside her beautiful songs and fiery performances.
You May Also Be Interested In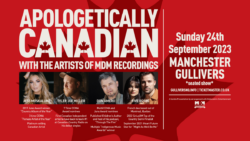 w/ Jess Moskaluke, Tyler Joe Miller, Don Amero, Five Roses
Buy tickets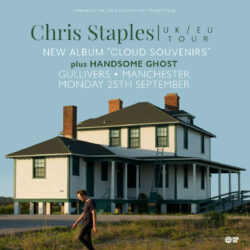 w/ Handsome Ghost
Buy tickets