Dandy Promotions Presents The Nightingales
Featuring Nervous Twitch & Vukovar
Please note this is an 18+ event
The Nightingales, for one night only, live in the heart of Manchester!
With support from Nervous Twitch
Anyone who's heard their latest EP, 'Become Not Becoming', will know that The Nightingales are sounding better than ever. That's why we're delighted to welcome them back to Manchester in September.
They were formed by former members of The Prefects following that band's demise in 1979.
Described in John Robb's definitive book on 'post punk' (Death To Trad Rock) as "The misfits' misfits" and comprising an ever fluctuating line up, based around lyricist/singer Robert Lloyd, the Nightingales enjoyed cult status in the early '80's as darlings of the credible music scene and were championed by John Peel, who said of them – "Their performances will serve to confirm their excellence when we are far enough distanced from the 1980's to look at the period rationally and other, infinitely better known, bands stand revealed as charlatans".
The group recorded a bunch of critically acclaimed singles (Almost always 'Single Of The Week' in the music press) and three albums, plus many radio sessions for their great supporter Peel.
In the late Eighties the Nightingales stopped working but, following the occasional gig between times, they re-grouped in 2004.
After fucking about with various part timers, starry eyed wastrels, precious sorts and mercenaries the group arrived at it's current line up, which features Lloyd, Andreas Schmid from Faust on bass, ex Violet Violet drummer Fliss Kitson and on guitar James Smith, who Lloyd had spotted playing with Damo Suzuki.
Since restarting the group have been more productive than ever – releasing five 7″ vinyl singles, a 10″ EP and six studio albums, touring England, mainland Europe and USA numerous times, recording many radio sessions along the way.
They have been invited to play various festivals in Europe and the States, including Glastonbury and SXSW. Their "Let's Think About Living" 45 was 'Single Of The Week' on BBC 6 Music and they have continued to receive regular rave reviews for their records and live shows.
The group's most recent trio of albums – "No Love Lost" (Cooking Vinyl 2012), "For Fuck's Sake" (no label 2014) and "Mind Over Matter" (Louder Than War 2015) were all produced by bassist Schmid at Faust Studio in Germany, where he is the house engineer.
"No Love Lost" was described by Mojo as "Brilliant. One of the fiercest and most exhilarating rock records in ages" and the record features guests, Hans-Joachim Irmler, founder of krautrock legends Faust, on keyboards and, semi regular collaborator, U.S avant-garde composer, Katherine Young on bassoon.
Their next album "For Fuck's Sake" was a self released, limited edition vinyl only LP available on no label, with no barcode, with no distribution and only at the bands gigs. Described as "a minor masterpiece" by Uncut the record quickly sold out.
2015 saw the release of "Mind Over Matter" – an album that many consider their best.
They released a new six song mini album early in 2017. This will be followed by a 7″ single featuring a special guest collaborator and a new album will be recorded for their latest label Tiny Global Productions.
Support Act
Nervous Twitch
Paying homage to the Ramones and their favourite 60s girl-groups via the medium of punky pop songs. And, make no mistake, that's a perfectly fine thing to be. There's actually a bit more to the Twitch than that might suggest, though – that extra bit of proficiency and imagination a band needs to make them stand out.
-Louder Than War
You May Also Be Interested In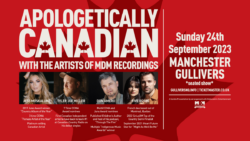 w/ Jess Moskaluke, Tyler Joe Miller, Don Amero, Five Roses
Buy tickets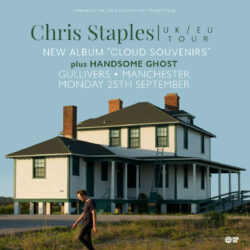 w/ Handsome Ghost
Buy tickets