David Trent and James Meehan: Edinburgh Previews
Please note this is an 18+ event
AJ Comedy presents David Trent and James Meehan: Edinburgh Previews…
DAVID TRENT: HERE'S YOUR FUTURE
Take a deep breath and join me on a multimedia rampage. I'll stare down the world's most disturbing kid's animation, smart forks and mattresses, virtual bedtimes, robosex, gay cakes, international hummus day and the european lightbulb directive.
I've been on television 9 times and nominated for major comedy awards.
It's going to be a lot of late night fun. All welcome. No bans.
"His meticulous deconstruction and righteous exasperation makes him a master of the genre." Chortle
"Sugared target missiles, aimed squarely at the heads of bigots and phonies." The List
"Perfect Comedy" Three Weeks
—
JAMES MEEHAN: AS IF I HADN'T SLEPT
…Multi award-winning comedian James Meehan (from Fosters Best Newcomer nominees Gein's Family Giftshop and Fosters Panel Prize winning Funz & Gamez) is back with his second hour of stand-up comedy.
Self proclaimed working class hero James Meehan hasn't slept properly for the past 18 months. During that time he's been diagnosed with depression and has had to face up to the fact that he isn't that comfortable in his own skin. Come and join James as he explores these knockabout themes that have lead him to this point, whilst trying to resolve the problems in his head and put the world to rights. All in the hopes of finally having a good kip.
"All of what he has to say is genuinely important and needs to be heard" Broadway Baby
"His earnestness is compelling" Scotsman
You May Also Be Interested In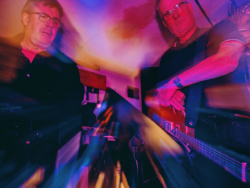 w/ Dark Fidelity Hi Fi + Mindcrime Cafe
Buy tickets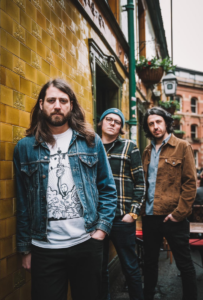 w/ The Be Positives + Springfield Elementary
Buy tickets