SJM Concerts presents Declan J Donovan
w/ Auguste
Please note this is an 18+ event
Essex singer-songwriter Declan J Donovan will release new single 'Homesick' on 18th October, a stirring folk singalong powered by his soulful croon and imbued with what is fast becoming his trademark way with a masterful melody. It's a song about missing your loved ones. "Whenever I go on tour the thing I always miss most is my family and friends," he says.
The single is accompanied by a video shot in and around Harlow, Donovan's hometown. "It's the area I grew up and still live in," he explains. "Harlow is a place very close to my heart and the video shows me driving around the town reminiscing about the past and growing up there." The track was written in Devon whilst Donovan was on a trip with some close friends. "We ended up using most of the demo from that day as it captured so much of what I wanted to say."
Growing up in Harlow, Donovan could never have imagined becoming a singer-songwriter. But the first track he ever wrote – 'Fallen So Young', written especially for his brother's wedding – propelled him to success after he uploaded it to Soundcloud. It garnered a million plays within six months. Self-funded tours around the UK and Europe followed before Donovan signed a record deal in Germany.
In 2018, he was one of the only unsigned acts to play BBC Music's Biggest Weekend, appearing on the bill alongside Taylor Swift, Florence + The Machine, Sam Smith and more. He has spent seven weeks at Number One on the European Border Breakers Airplay chart as well as being Top 20 in the European Airplay chart. In Germany, he's had a Top 10 hit and more than 25k radio plays, Top 10 in the Shazam charts and received more than 10 million streams of his single Pieces on all platforms. He released 'Vienna', his debut single on Polydor, earlier this year. 'Homesick' is another leap forward for one of the UK's most exciting new artists.
Currently on tour with Tom Walker, Donovan has announced a UK tour for March 2020 ahead of a run of performances at SXSW – stay tuned for further details to come.
You May Also Be Interested In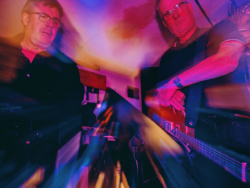 w/ Dark Fidelity Hi Fi + Mindcrime Cafe
Buy tickets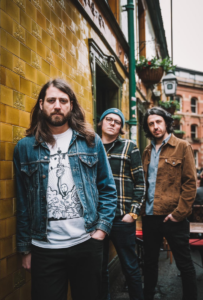 w/ The Be Positives + Springfield Elementary
Buy tickets